When it comes to selling your home, most people think about the big changes that they could make to potentially increase their asking price. While it is true that a new coat of exterior paint or a new addition on a house can seriously raise the assumed value, there are lots of little things that can make a considerable difference as well.
In fact, you'd be surprised at how many small upgrades you can make that cost very little money but will potentially allow you to raise your asking price by thousands of dollars. And, when making home improvements for the sake of increasing your sale price, focusing on maximizing the ROI of those improvements only makes sense.
5 Small Design Tips to Impress Potential Buyers
No one really understands how much goes into preparing a house for the market until they've gone through the process first hand. It's extremely easy to get overwhelmed. The thought of starting a big improvement project at the same time can too much to handle.
So, instead of trying to go big with your upgrades, sometimes it's a good idea to think small. You might be surprised just how much of a difference changing a few little things can make.
Let's take a look at five areas that are going to allow you to make a big difference.
Changing Your Door Knobs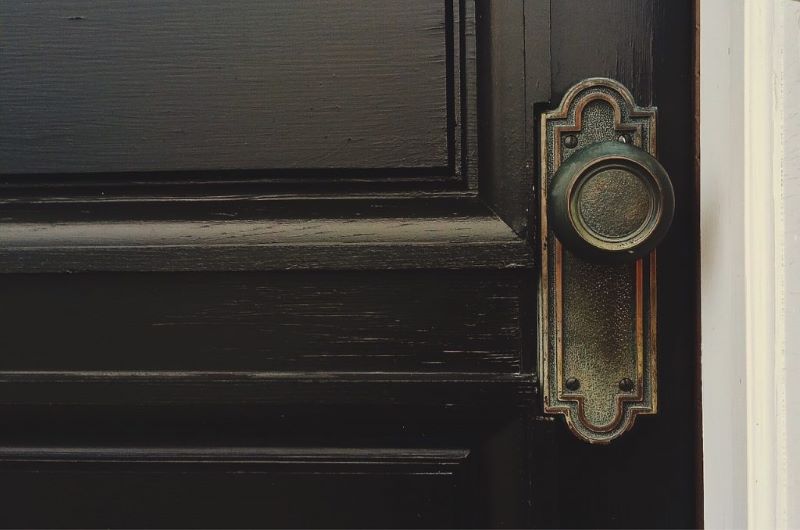 The door knobs in your home were likely not chosen for their aesthetic beauty or installed with the idea of home value in mind. It's safe to assume that when your house was first built, the contractors were working within a budget. They often end up putting the bulk of that budget into the bones of the house and ignore the small details. Door knobs are a great example of this.
Many houses will have low cost yet functional knobs throughout. The knobs on the front and back door will work, but are often plain and basic. Unless you have renovated your kitchen, the knobs on your kitchen cabinetry are also likely simple, plain, and standard. But, if you can change these out with some attractive and stylish knobs and cabinet hardware, you are going to make a major impression on potential buyers. They might not consciously notice them, but the fact that they are there, look expensive, and differentiate your house from others they may be considering can potentially increase the house's value in their mind.
Impressive Switch Plate Covers
Another small almost obvious aspect of your house that many people seem to overlook are the switch plate covers in all the rooms. If your house is like many of the others on the market, then you are going to have the standard plain white switch plate and electrical outlet covers. But, what if you could spruce those up so that they actually added to the overall ambiance of each room?
If you point out electrical outlets and let potential buyers turn on lights themselves, the new switch plate and outlet covers are going to make a big impression. While you can pick up cheap ones at a department store for a couple of dollars each, spending a bit more on this type of hardware can seriously increase how much you can ask for your home.
Installing Cabinetry, Shelving and Organizers
One of the most asked questions real estate agents get once a potential buyer is in a house is about storage space. You have at some point probably wished you had more storage space for certain items at one point or another. Well, so have the people looking to buy a new house. That's why it is so important to provide potential buyers with as much storage space as possible.
There are two basic ways to handle maximize the storage in your house before you put it on the market: the expensive way and the not so expensive way.
The expensive way consists of installing new cabinetry with a more intelligent design focused on storage space than what is already there. Of course, this may not always be possible, due to time and budgetary constraints.
The less expensive way is to work with what you already have. But instead of making a major renovation, you may be able to increase storage space by adding shelving, dividers, Lazy Susan's and other simple storage solutions that cost very little but expand storage drastically.
Changing Bathroom Hardware
When shopping for a new house, everyone wants to see the kitchen. But, that doesn't mean you can neglect other rooms.
Many house hunters don't mind spending a little money post sale to get their new house up to their particular standards, especially if it involves the kitchen or even the living room. Many however want the bathrooms of a house to be move in ready.
If your house's bathrooms are clean and in working order, a quick and easy way to polish up their décor without spending too much money is to replace the hardware.
Updating the existing cabinetry and knobs in a bathroom is usually much cheaper than doing so in a kitchen. And, you can always consider adding or replacing existing shelving, hooks or towel racks as well.
By making the bathrooms in your house more aesthetically pleasing and move in ready, you might increase the value of your house and you will make it more appealing.
Installing Bathroom Storage Solutions & Mirrors
This last tip might seem to be the same as the previous one, but there are more ways to add storage to your bathroom than increasing shelf space and adding towel racks. Adding simple items like a wire shelf over the toilet or a shower caddy built into the wall of the shower can have some pretty big benefits. It increases storage and makes your bathroom different from all the other ones out there. And, you can usually outfit a bathroom with these things for less than $200, even if you go with the nicest options you can find.
In addition, replacing boring bathroom mirrors with new stylish ones can brighten the entire space.
In Summary
The bottom line is that there are plenty of ways that you can make home improvements without spending tens of thousands of dollars on new additions, remodels or painting the outside of your home. If you want to raise your asking price by a few thousand dollars, spending a few hundred on upgrades like doorknobs, mirrors, and other hardware is a great way to do it. When someone comes into your house with the intention of considering it as their own, you want to present the best possible package. That includes the little things that most people don't think about.
source/credit: knobs.co