Having relatives and friends come to stay in your home is truly an enjoyable experience, and it is something that many of us will come to prepare for as the Christmas season approaches. There is just something about welcoming and making your visitors comfortable that satisfies the soul. Therefore, you need to be mindful of preparing the ideal guest room.
Making the ideal space for your guests in your home involves more than just providing a comfortable and pleasant place to sleep. You also need to make them feel welcome and ensure that spending their precious time in your home will be memorable.
If you think that your guest room should look like a 5-star hotel room, then you're wrong. Your cost for that purpose may not fit your tight budget. But you can make a preparation, arrange what's necessary, and provide a relaxing place for your guests to stay in a low-cost.
Create the Right Atmosphere
The last thing you would want is to make your guests feel unwelcome. And the major thing that will make your guests feel that way is to make the room's atmosphere messy. Therefore, it is essential that you declutter the room first and only leave the room essentials on display before they arrive.
You can fill the room with a soothing fragrance by putting fresh flowers in the vase or adding some scented candles that you can light before their arrival. A bedside or reading lamp will also help make your guests wind down at night. Turning the big light on is a no-no because it might mean sleepless nights for your guests.
Plus, do not forget a tray with some snacks, biscuits or even indulgent almonds to make them feel special.
Set Up the Best Bed for Relaxation
Being away from your favorite bed at home can bring sleepless nights in a new environment. Therefore, it is essential that you make your guests prepare into their sleep routine with minimal disruption.
You should set up a good-quality bed for your guest to sleep soundly at night. There are different types of beds that are suitable for a particular sleeper. It is advisable that you test the bed first for comfortability before you buy it.
Also keep in mind not to scrimp on bedding. Adding high-quality and comfortable pillows, bed linens, and mattress toppers will make your visitors feel as if they are exclusive guests in a hotel.
Create a Space for Privacy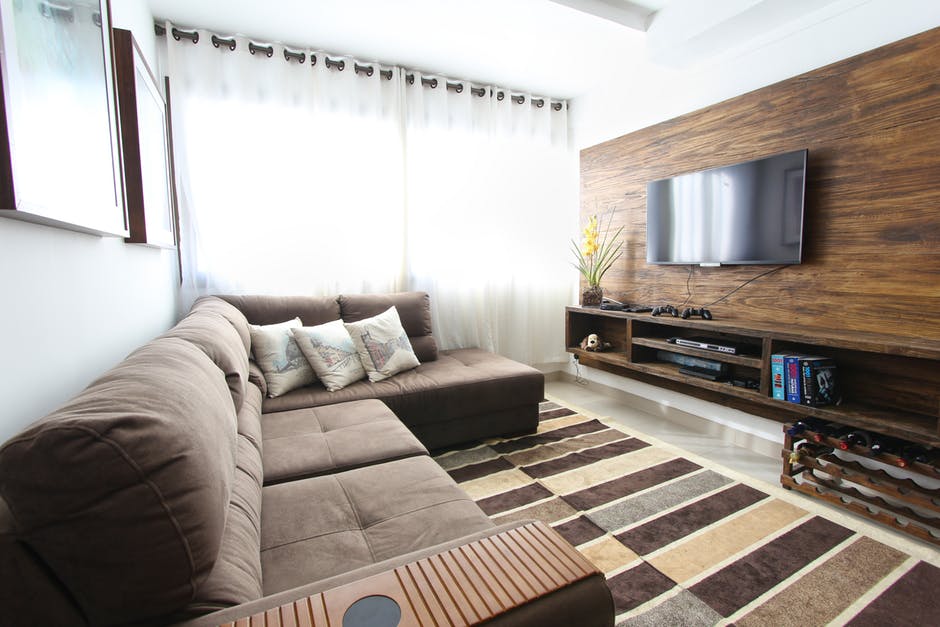 Even though they are in your home, your visitors will want and demand privacy. In this case, you must not forget the window coverings.
Choose window coverings that not only provide privacy and light control, but also give character to the room. A nice blind can pull off this purpose if you want the guest room to be simple, or you can hang over decorative curtains for aesthetics purposes.
Provide Adequate Storage
When you have visitors in your home, it is inevitable that they will bring luggage with them. They will appreciate your hospitality more if they have space to store their belongings. A storage space will also prevent clutter inside a room to create an ideal atmosphere for your guests.
For example, you can set up a luggage rack where your visitors can place their bags and suitcases. You also have some space for hanging clothes, and drawers to place their accessories and other small items. If you have a storage space, both you and your visitors will have a relaxing time with odds and ends out of sight.
Don't Forget a Comfy Sitting Area for Entertainment
Not all people will feel comfortable sitting on a bed, so you must be sensible enough not to let your guests do the thing. Therefore, make sure to leave up some space that can be a comfortable sitting area for your guests.
You can set up a cozy arrangement of chairs or couch with throw pillows, a coffee table, and a stylish adjustable lamp near it. You can put some books, magazines, or newspapers on the coffee table. A portable CD player for good music, a radio, or television for the morning news is also an excellent addition for your guests to while away the time.
Keep Your Guests on Time
Make sure that your guests will not miss any planned activities by putting on display a small clock in the guest room. It is essential to have a lighted clock next to the bed, or if you do not want your guests to miss a flight in the morning, you can set up an alarm clock.
Keep in mind to buy a clock that does not produce a noisy tick-tock, because it can ruin the supposed to be good night sleep of your guests. You can check the noise level of the clock by holding it close to your ear before buying it.
Takeaway
A guest room is an important part in any home. It is where your relatives and friends get to stay and sleep when there is an occasion that calls for it. Thus, it is essential that you make the guest room pleasant and comfortable for your guests.
The six tips mentioned above seem quite obvious when you think about it. Of course, you can try to imagine what your guests will appreciate more, then do your thing. But if you do not have much time to think about it, you can follow the tips above to get you started.