Buying a house. It can be both exciting and exhausting, from the amount of paperwork you need to gather together to the amount of money you are required to spend. Not only on legalities and moving costs but the cost of the property as well. Buying a house outright is not very common these days, considering house prices have rocketed while the working wage is left behind in the dust.
There are multiple ways in which homeownership has become more accessible, from help-to-buy schemes to shared or fractional ownership. Depending on your requirements, you could be on the housing ladder a lot sooner than you realize.
First, you should consider whether homeownership is the right path for you. Many of us want to purchase our own homes but don't realize the extra strife that homeownership can bring. From maintenance costs to deciding on a location – if you purchase a house you don't get the freedom of movement that comes from renting without a lot more effort.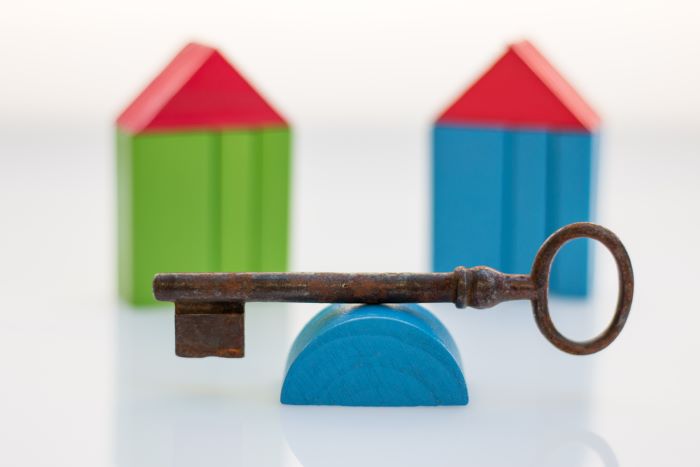 You've decided that owning your own home is the goal and you've got your ideal location, is it within your budget? Often, we may want to live in an area but haven't considered house costs. Nicer areas are always going to cost more and central city locations even more, possibly taking properties out of your price range. Luckily, the aforementioned schemes are available and could be the stepping stone to getting you in your ideal area, in your dream property.
Help-To-Buy
A Help-To-Buy loan is a government backed equity loan started to help first time property owners or existing homeowners move into a new-build property. On the condition you can raise a 5% deposit, the government will lend up to 20% of the properties value (or up to 40% in London), leaving the remaining 75% to be covered by a mortgage.
The Help-To-Buy loan was launched to help buyers obtain mortgages with favorable rates, considering only 75% of the property value is mortgaged. Although potential homeowners do need to remember that equity loans need to be paid back in addition to a mortgage. After the first five years interest free, equity loans require a monthly admin fee, starting at 1.75% of the acquired loan.
At the moment in the UK, Help-To-Buy loans are expected to run until 2021 but have seen a considerable uptake already. With 81% of loans granted to first-time buyers and over 140,000 Help-to-Buy Equity loans already granted to date.
Fractional Ownership
Fractional Ownership isn't going to suit all potential homeowners and is better suited to individuals looking for a second home in London to use for vacationing or business trips. Individuals can purchase "fractions", which work out to be a twelfth of a luxury London property in highly sought-after areas. Their purchased fraction allows the owner 4 weeks use per calendar year in the property and multiple fractions can be bought by individuals for increased use.
Fractional Ownership is beneficial to those looking for affordable London ownership without over-the-top costs. Stamp duty, maintenance fees, management fees, taxes and other property costs are split between the owners (maximum of 12). While the appointed management company keep the property well maintained so you don't have anything to worry about between stays. Follow the link for more information on London Fractional Ownership.
Shared Ownership
Shared ownership is better suited for individuals looking to buy their first-time home but without the funds to buy outright. Individuals purchase a percentage share of the intended property, usually between a quarter to three-quarters and rent the remainder at a reduced rate.
There is the option to buy a larger share of the property later on and homeowners can sell the property at any time, although they will only receive the money based on their percentage share.
Don't fret if you don't have the funds to buy your house outright as the schemes above will make it easier to step into property ownership. Explore the options in depth above and once you've made a decision on how you'd like to proceed, it's time to start house-hunting!