Things to Avoid When Selling a House
Selling your home can be a complicated and stressful process. There are many things to consider, and it is easy to make a mistake that can cost you time or money. Whether you are selling your house for cash to a company or using the services of a real estate agent, this article will be useful for you. In this blog post, we will discuss 10 of the most common mistakes people make when selling their homes. Avoiding these mistakes can help make the process go more smoothly and help you get the best price for your house. Let's get started!
1. Not Doing a Proper Market Research
The first mistake people make when selling their homes is not doing proper market research. Without knowing what the current market conditions are, you may not be able to price your home correctly and may end up waiting longer than necessary to sell. It is important to know what similar homes in your area are selling for, as well as what the current demand is like. Talk to a real estate agent or do some research online to get an idea of what the market is doing.
2. Pricing Too High or Too Low
Another mistake people often make when selling their home is pricing it too high or too low. If you price your home too high, you may scare away buyers and end up lowering the price later on. If you price it too low, you may not get as much money for your home as you could have.
To avoid this mistake, it is important to price your home accurately from the beginning. This means taking into account things like:
Recent sales in your area
How much work needs to be done on the home
How much do you want to make on the sale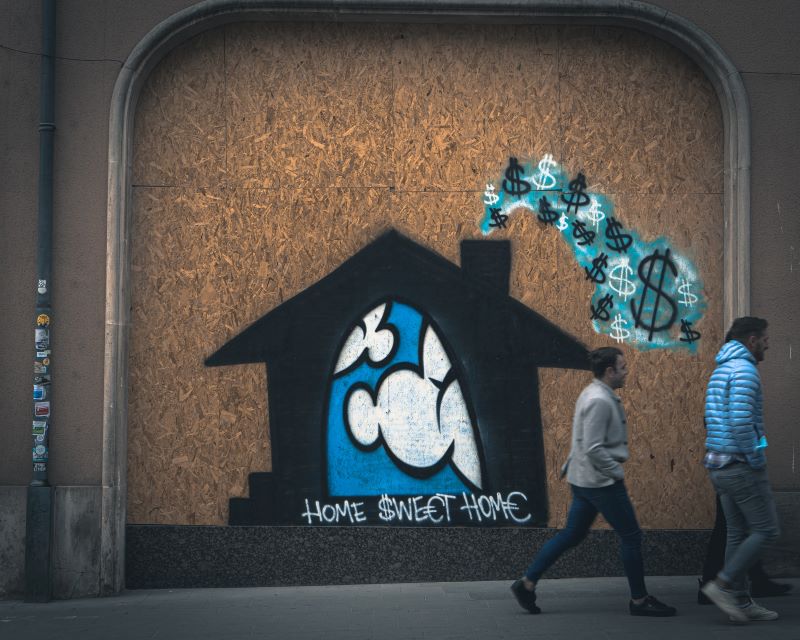 3. Failing to Properly Stage the Home
One of the most important things you can do to sell your home is to stage it correctly. This means making sure the home looks its best and is appealing to buyers. You should do these things to stage your home:
Declutter and depersonalize the space. It means getting rid of any excess belongings and making the home look as generic as possible. You want to make it easy for buyers to imagine themselves living in the home, and removing personal items can help them do that. This includes things like photos, souvenirs, and other knick-knacks.
Clean the house properly. Make sure the house is clean and prepared for buyers. This means cleaning every room from top to bottom yourself or with a help of a cleaning company.
Add some decorative touches. Buy new plants in pretty pots and put them around the house, hang some neutral art or photos on the walls, replace worn-out furniture with a new one, and so on. The goal is to make the house looks appealing to a wide audience.
These three steps will help you with selling your home quickly and getting good money for your house.
4. Underestimating Repairs That Need to Be Made
Another mistake people often make when selling their homes is underestimating the repairs that need to be made. This can include things like forgetting to fix a leaky roof or repairing cracked walls. If you do not repair these issues, they will likely come up during the inspection and you may end up having to lower the price of your home.
To avoid this mistake, make sure you repair any major repairs that need to be done before putting your home on the market. This will help ensure that the home passes inspection and that you do not have to lower the price later on.
5. Over-Improving the Home
The next mistake people make when selling their home is over-improving it. This means spending too much money on renovations and upgrades that will not be recouped in the sale. For example, installing a new roof or granite countertops may not be worth it if the home is only going to sell for a few thousand dollars more.
Only make renovations and upgrades that are worth the investment. This means considering things like how much the renovation will cost versus how much it will increase the value of the home.
6. Ignoring the Competition
Don't be overconfident and don't ignore the competition. People often don't take into account what other homes in your area are selling for and how your home compares. If your home is overpriced or does not look as good as the competition, you may have a difficult time selling it.
Make sure to research what other homes in your area are selling for. This will help you price your home accurately and make it more appealing to buyers.
7. Accepting the First Offer
Avoid accepting the first offer. This can be a mistake for two reasons:
First, the buyer may not be serious and may back out of the deal.
Second, you may be able to get a better offer if you wait.
It is important to take your time when negotiating offers. This means waiting for the right buyer who is serious about buying your home. You may also be able to get a higher offer if you wait.
8. Not Being Flexible
A really big mistake people make when selling their homes is not being flexible. This includes refusing to negotiate on things like the price or the closing date. If you are not flexible, you may miss out on a sale altogether.
You should be willing to negotiate on things like the price and the closing date. This will make it more likely that you will sell your home quickly.
9. Getting Emotional
Getting emotional is a typical mistake of home sellers. This can mean refusing to sell to a certain buyer or getting angry at the buyers for making an offer. It can also mean refusing to negotiate or accepting a lowball offer.
To avoid this mistake, it is important to stay calm and professional when negotiating with buyers. This will help you get the best deal for your home.
10. Ignoring Cash Buyers
Finally, don't ignore cash buyers. A cash buyer or instant buyer is a company or an investor who buys houses as-is really quickly for cash. Ignoring them is a significant mistake, as cash buyers are often more serious about buying your home and are less likely to back out of a deal. Other benefits of selling to a reputable cash buyer can include:
Sell without doing any repairs. Cash buyer typically buys property as-is and then does all the necessary repairs and cleaning themselves.
A cash buyer can buy your house when regular buyers won't. The list of situations includes heavily damaged home, inherited house that didn't go through probate, old or otherwise undesirable house, and more.
Get a deal quickly. A cash buyer can make you an offer right after inspecting your property.
Sell fast and get the money instantly. Some companies can buy your house within a week and pay you the full price right away.
Selling to a cash buyer is not as popular as selling with the agent, but it is often quicker and almost entirely stress-free.
Final Takeaway
Selling your home is a big decision and it's important to avoid the mistakes that most sellers make. The 10 mistakes discussed in this article can help you get started on how to sell your house fast, without selling yourself short or making any costly errors. Consider these tips for refinancing your mortgage, negotiating offers, understanding buyer psychology, and more before deciding what steps to take next. On average, homeowners who sell their homes with an agent spend several months on the market while those selling to an investor who buys houses for cash only spend 1-2 weeks – so if you want quick results and worry-free sale of your property, we suggest contacting a reputable cash buyer company!