A home is probably one of the best investments for a homeowner, landlord, or a real estate agent. Whether you're planning to rent your home or sell off your property, it is necessary to bring in the right buyer, by increasing its value.
The reality of it all is that you cannot increase the value of your property without making some visible changes and improvements to it.
According to a recent statistic, the total projected sales of home improvement retailers in 2019 is expected to cross the 400 billion USD mark. That figure sheds some light into the minds of homeowners and realtors. They want their buyers to see value literally when they bid to acquire their property.
Which begs the question: are you pressed with the idea of increasing the value of your property but don't know how to go about it? Then you happened on the right place.
What are those ways to increase your properties' value?
Redecorate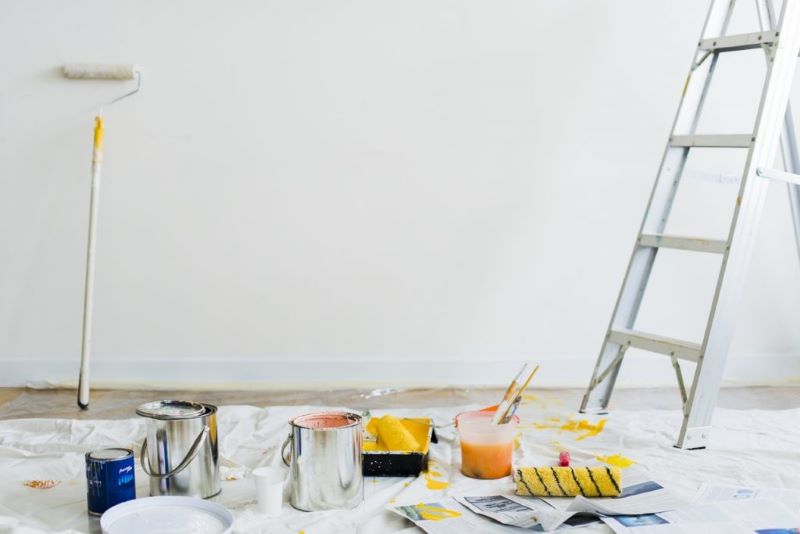 If you're going to do it yourself, redecorating your home is one way you can increase the value of your property. A lot of interior and exterior paintings will come into play.
There are loads of benefits attached to painting your house. When a home is freshly painted, it sends a value into the minds of your buyers. When selecting colors for that, avoid bright, garish colors because it might put most buyers off. It is recommended to select muted colors-neutrals because it appeals to almost everyone.
Also, when redecorating, look out for the features that are broken and repair or replace them. You can also apply changes to the carpets if they appeared old.
Transform space that is unused
Transforming unused spaces in your property is one surefire way to increase its value. If your garage does not house a car, you can make the decision to convert into an extension of the lounge.
In the same vein, a loft can be converted into an extra bedroom, increasing the number of rooms in the property. These little adjustments can make all the difference.
In some cases, you will not need permission to go about this conversion, but it is always necessary to check with building inspectors or architects to see if the conversion will meet with building regulations.
Replacing windows
One of the ways to increase your property's value is to replace the old windows with new and high-quality ones.
Purchasing new windows will not only enhance the beauty of your property but they come with new locking features that will make the property more secure.
Upgrade the kitchen
Any realtor worth his salt will tell you that the most noticeable upgrade that usually brings in the greatest return is the kitchen. If there's any room that needs to be renovated, it is the kitchen.
A clean kitchen is good but if you want to make add some real value to your property, a stylish kitchen is your best bet. What you need to be is:
Go steel
You need to change the appearance of most of your kitchen appliances to a metallic outlook is good for business. The cool feel of metals is a strong appeal for buyers.
Remodel it
While painting the house, it is important to paint the kitchen as well. Use colors that will blend it with the environment. Design a pull-out cabinet or a siding track for the trash can-which should not be far apart from the sink. Remove anything that will overstuff the kitchen.
Design a new rack
Construct a new rack to hang new pots and pans. Also, design a hanging bottle holder. Install this rack in a strategic point to a catch a buyer's eye.
Consider new lighting
Lighting is important when giving the kitchen a makeover. You need to install lighting at strategic points where squinting for more light when cooking is totally erased. It is also important to incorporate natural lighting by installing more windows. You can install mood lighting to improve the kitchen ambiance. These aesthetic changes will make any buyer dance to the tune of your music-price, that is.
Give the bathroom a makeover
Giving the bathroom a new look will increase the value of your property. There are some improvements you can make in the bathrooms that will wow your buyers.
Under-mount sinks are the real deal
People's preference has changed over time and drop-sinks are like yesterday's paper-old news. Every buyer wants to have a spa experience, that's why you should go for under-mount sinks.
Replace old sprays
You should install a new shower with body sprays. These things will get anyone's attention.
Ensure it is spotlessly clean
Ensure that dirt and grime do not find a resting place in your bathroom.
Increase the curb appeal
They say, first impressions matter. This is why the outer appearance; the attractiveness of your house is important in securing a good deal with a buyer. Decorate your walkways with flowers. Ensure that the front lawn is well mowed and the hedges are properly trimmed.
Create an 'open feel' concept with the living room
As long as the wall connecting the living room to the kitchen is not 'load bearing', you can tear it down to create a multifunctional and 'open feel' room. These concepts are desirable by most buyers, which in return increases the value of your property.
Ensure that you get professional advice on how to go about tearing down those walls.
Create off-street parking
If possible, creating a driveway to your house can tremendously increase the value of your property. If your property has both a front and back garden, you can covert the front garden to a parking space. Buyers would prefer the off-street parking space where they'll be guaranteed of their vehicle's safety.
With the following tips outlined above, you will not only transform your property into something nice but will significantly boost its value. Another helpful tip: not every buyer is into home decking, so your property does not have decking, it is best to leave it that way.