A safe, happy home and smooth sailing business operations start with finding a good roofing contractor. The right roofing contractor will help you through various tasks – from repairing or replacing your roof to helping you file roofing insurance claims for storm damage.
If you need help through the selection process, keep reading because we have outlined practical tips to help you get started.
Word-of-mouth
There's nothing more reliable than getting honest feedback from homeowners or business owners who have previously hired a roofing company in your area. As the saying goes, "Misery loves company." Angry or dissatisfied customers won't hesitate to tell more than 20 people about their terrible experience with a roofer.
It's a good practice to look for online reviews and personal recommendations from friends and family. When it comes to online sources, check for Angie's List, the Better Business Bureau, Yelp, and even the roofing contractor's Facebook business page.
Registration number
It's not uncommon to find unlicensed roofing contractors nowadays. More often than not, unlicensed commercial roofing contractors offer their services at a much lower price. Most states require licensing. Always check for your contractor's registration number.
Hiring a low-cost yet unlicensed contractor is associated with several risks. Because the roofer has not met industry training standards, you really can't be sure whether you'll get a roof that's thoroughly fixed or the best roofing materials for your project.
Experience
When your home or commercial building has suffered a hail storm damage, one of the ways to end up with the best roofing contractors is to find one with an insurance expertise. This means that the contractor should be able to assist you in the filing process of roofing insurance claims for storm damage.
If you have difficulty in insurance claim processes, hiring a contractor with experience in commercial as well as residential insurance work can help you expedite the process and get proper reimbursement. Another aspect that your roofer should be experienced in is uncovering hidden roofing issues or watching out for minor details.
Emergency Service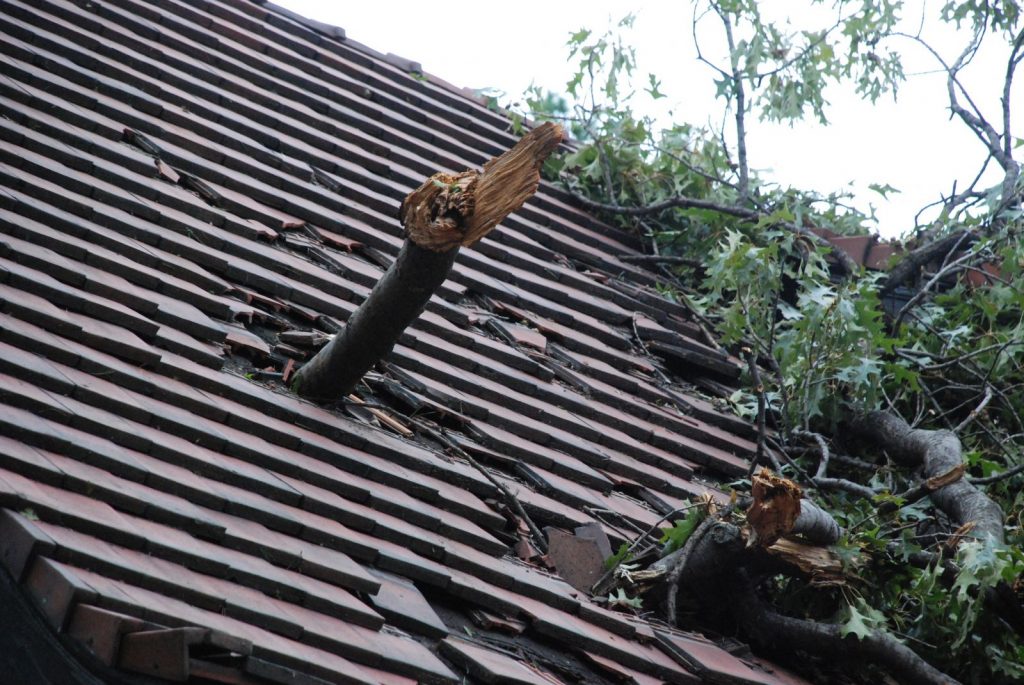 Hear this: Great residential or commercial roofing contractors are available 24 hours to handle emergency roofing situations. When something really unfortunate happens to your roof and affects the interior of your home or building, it's a relief to know that you have a roofing company that you can rely on during an unexpected storm damage.
Luckily, there are best roofing contractors that provide emergency roofing services round-the-clock for any roofing problem. They can quickly fix your roofing issue for a price you can afford. Making emergency services part of your criteria matters. This can help mitigate the risk of further structural issues.
Location/Accessibility
Where is your roofing contractor located? Does the roofer work a permanent office in your geographical location or did he just come to your town from a different place? There are several reasons why the best roofing contractors are local ones.
First, it's more than necessary to hire a roofing contractor whom you can have a long-term working relationship with. This means that you can easily reach him whenever you need a roofing repair or replacement. Second, the best local contractors give their best efforts to protect their reputation and maintain a good relationship with the community.
Written Contract
Before any roofing task is to be started, ask your prospective roofing contractor for a signed contract that outlines all the important details associated with the job. These details include but are not limited to the materials to be used, start and completion dates or schedule, safety procedures, payment amount, and other descriptions.
Putting everything into writing compels the contractor to honor what has been documented. This protects you from unwanted expenses and other negative situations that could result in a dispute. Remember that anything that is written is enforceable. If a contractor resists providing a signed contract, then you know that he is not qualified.
Over to You
Finding a reputable roofing contractor is now easier with these tips. While following these practical strategies, be responsible in conducting a well-planned research. Unless you are dealing with an emergency roofing situation, take the time to evaluate your options. Remember that any roofing task must be taken seriously. Good luck!