Airbnb has fast become the latest fad in the vacation rental industry. If you're a tourist or just looking to have a "staycation", chances are you'd book an Airbnb because of the convenient household amenities and low cost. In fact, a recent study revealed that over 60 percent of tourists chose Airbnb to substitute a budget hotel. However, what most people don't always admit is that location is pretty important too.
Given the right location and property, it's no wonder so many people are becoming hosts. But where exactly would the right location be, you may be wondering. Well, your choices should always gravitate toward the most visited cities. That being said, if you've been thinking about hosting an Airbnb in the UK, here's a look at some of the best locations to buy a luxury home to do so.
London: The Ultimate Airbnb Location
According to a report by Business Insider, London is by far the most visited city in the UK, making it a wise choice for anyone wanting to invest in an Airbnb. Remember that striking the right balance between finding a luxury home with ample rental space, while managing to get value for your money is vital.
If you've chosen luxury locations such as Elephant & Castle, Bloomsbury, or Marylebone, you'll need to have a huge deposit. Or if you've won Mega Millions, buying property here should be super affordable.
Elephant & Castle is worth billions and has several attractive tourist features such as shops and cultural venues. It's also the last stop for public transportation if your guests need to get to the city. According to statistics from Foxtons and the Land Registry, annual property selling prices for this area are £522, 800.
What exactly do these luxury homes look like, you may be wondering. Think red-brick Victorian architecture, with gorgeous Georgian terraces.
Bloombury lies nestled in a corner of Camden. You can expect mansion flats, exquisite Georgian homes, and mews homes here. The area also has a state-of-the-art £1bn train station. The area is ideal for holidaymakers as it's within walking or cycling distance of central London. The average annual selling price for property here is approximately £995,449.
Marylebone is indeed an attractive London location with its high-end fashion shops, luxury homes, and old-world charm. The location is often referred to as a village-style community. The average selling price for property in this area is £1,728,386.
Choosing Brighton for Your Vacation Rental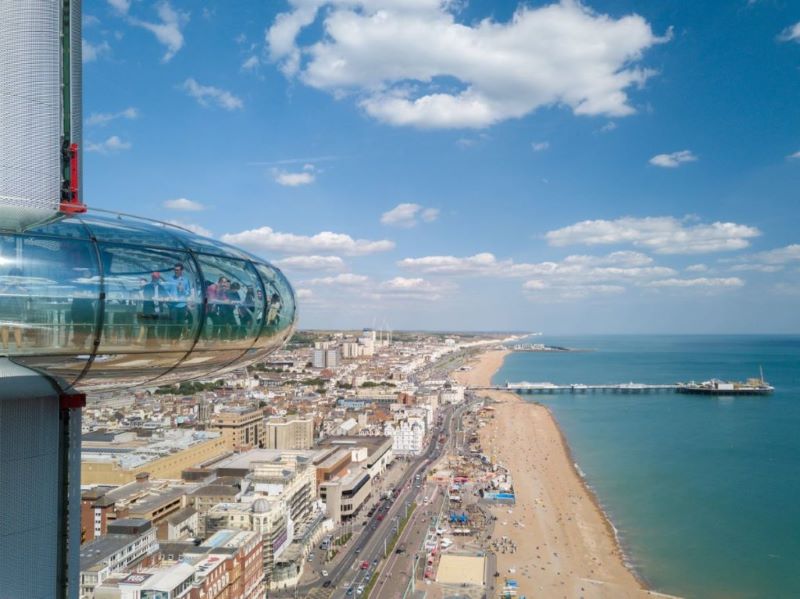 Brighton is the ideal location to own vacation rental property. It's close to the beach, has luxury shopping districts, and North Laine is situated in the city center. This means that your guests will be surrounded by culture and all the necessary amenities.
Hove is best known for luxury property, so if you've recently won the lottery or have cashed out on a large investment, why not invest here? Its exquisite parade of streets is well maintained, and there are many luxury restaurants in the area for tourists who prefer gourmet meals.
You can also look into buying property in Seven Dials. It looks like a breathtaking Victorian village, and your tenants will have great access to all the local transport routes. It's also a haven for visitors who love Asian cuisine.
If you're looking for a location easily accessible to the city, then Preston Park may be just for you. It's also close to lots of beautiful natural landscapes. This would be ideal for the tourist who wants a bit of both worlds; the city and nature. The location is therefore great for tenants who want to remain active by walking, running or cycling while on vacation.
No matter your choice, you're sure to reach Airbnb success with any of these locations. As is expected from any good business person, do your due diligence by conducting thorough research first. This way you'll weigh all the pros and cons, before making your decision.