A new roof is a big investment, so the material that is used is one of the most important factors to consider. If you're in the market for a new roof, you might want to research some of the best materials and their benefits. This article should help you make a more informed decision.
Rubber/EPDM
Rubber roofing, or EPDM as it is known in the industry, is not often a popular material choice for homeowners but this does not mean that it does not come with plenty of benefits. Perhaps the biggest benefit of rubber roofing is the price. Although you will require the services of a professional roofer, the cost of EPDM is less than most other materials; it is lightweight and easier to install thus reducing necessary labour costs. What's more, rubber is long lasting because it can usually be laid in one single piece, meaning there are little to no seams where water can seep through and destroy. It is also not susceptible to UV rays and can withstand heavy winds. All in all, a rubber roof will require little to no maintenance and can last for up to 50 years.
Slate
Slate is one of the highest quality and longest lasting roofing materials, and while it's true that slate roofing is expensive, the advantages certainly outweigh this. Many homeowners tend to choose it for its aesthetic appeal. Due to it being a natural, stone product it gives any property a unique appearance, and it is available in a variety of sizes, thicknesses and colours. Safety-wise slate is one of the most fire resistant materials that exist and slate roofs are expected to last for up to 150 years if they are installed and maintained correctly and regularly.
GRP
GRP (Glass Reinforced Plastic) roofing is sometimes referred to as fibreglass roofing, but no matter how it's named it is one of the most popular roofing material choices for homeowners and other industries. One of the main reasons for its popularity is the fact that it requires no maintenance. Professional roofing contractors can install GRP on a variety of complex roof shapes as well as patios, roof gardens and balconies. It is a material that is long-lasting, with many applications lasting up to 60 years as they have no joints, no welds and no seams. Companies such as Findley Roofing & Building offer North East flat roofing solutions and specialise in GRP.
Bitumen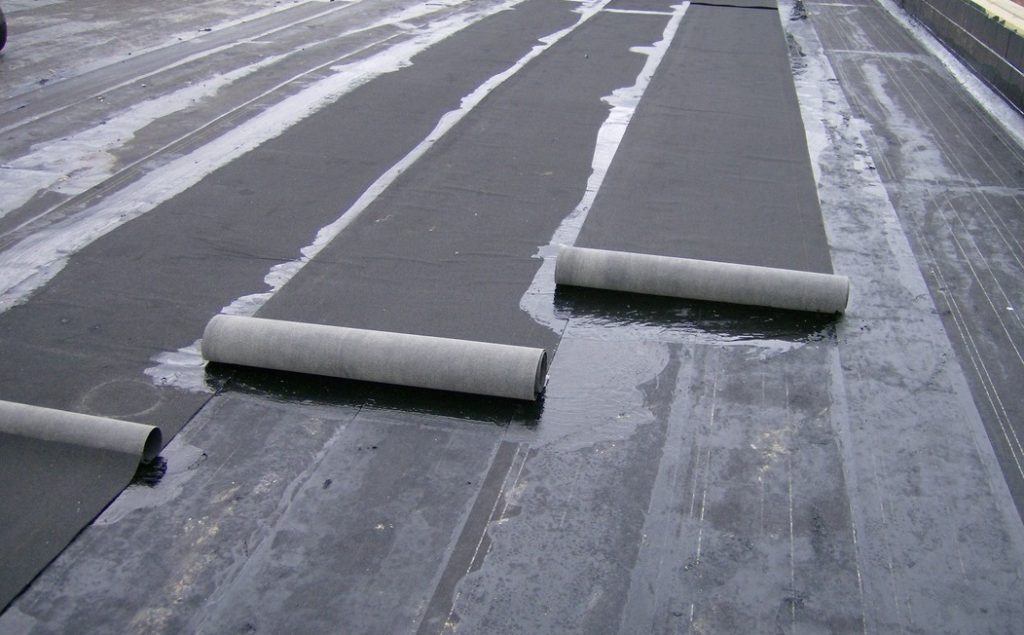 Bitumen or modified bitumen is a type of asphalt product that can be applied to a roof in both hot and cold temperatures. This particular material is a great solution for flat roofs, and it can last for up to 20 years or more depending on how well it is maintained. The application process can involve self-adhesive sheets, hot-mopped asphalt or cold adhesives but whichever way it is applied it will be seamless to avoid any leaks. Bitumen is incredibly durable, and it is unlikely to develop any of the cracks that other flat roofs are sometimes known for. It also offers a great deal of protection against heavy weather.
Tiles
Those who want their property to have a classic exterior will usually opt for a tiled roof. Tiles available include flat tiles, tegulas, imbrex and pantiles and you're able to choose the best one to suit your home. Whichever type of tile you choose you'll be able to transform the look of your home while ensuring protection against weather, fire rotting and insects. If kept well-maintained, roof tiles are expected to last up to 50 years meaning, like slate, they are a solid investment.