Merging classic character with eco-friendly materials, reclaimed wood is a design trend that is on the rise for 2018. As the months progress, prepare to see more solid wood furniture appearing in displays and design magazines made with repurposed wood. Design-savvy customers are seeing the appeal of reclaimed lumber and the way it adds character to a home, as the interesting, natural patterns and varied finishes that reclaimed lumber offers make it much more interesting and unique than any mass-produced furniture. Plus, with more consumers conscious of how their spending impacts the earth, using reclaimed lumber is a choice they can feel proud of.
What is Reclaimed Wood?
Reclaimed wood is a general term for lumber of any type that was previously used for another purpose, but has now been re-purposed to create new furniture or design features. Reclaimed lumber can come from barns, timber plants, factories or other structures that were demolished or refinished. As long as this lumber is properly harvested and cleaned, it is perfectly usable in another application and can remain solid and beautiful for decades to come. There are many advantages to using reclaimed wood in a home renovation or furniture piece, including the fact that it gives the furniture an added sense of meaning and history; it lends natural character to the piece created with the wood; and it is eco-friendly and prevents new lumber from being harvested.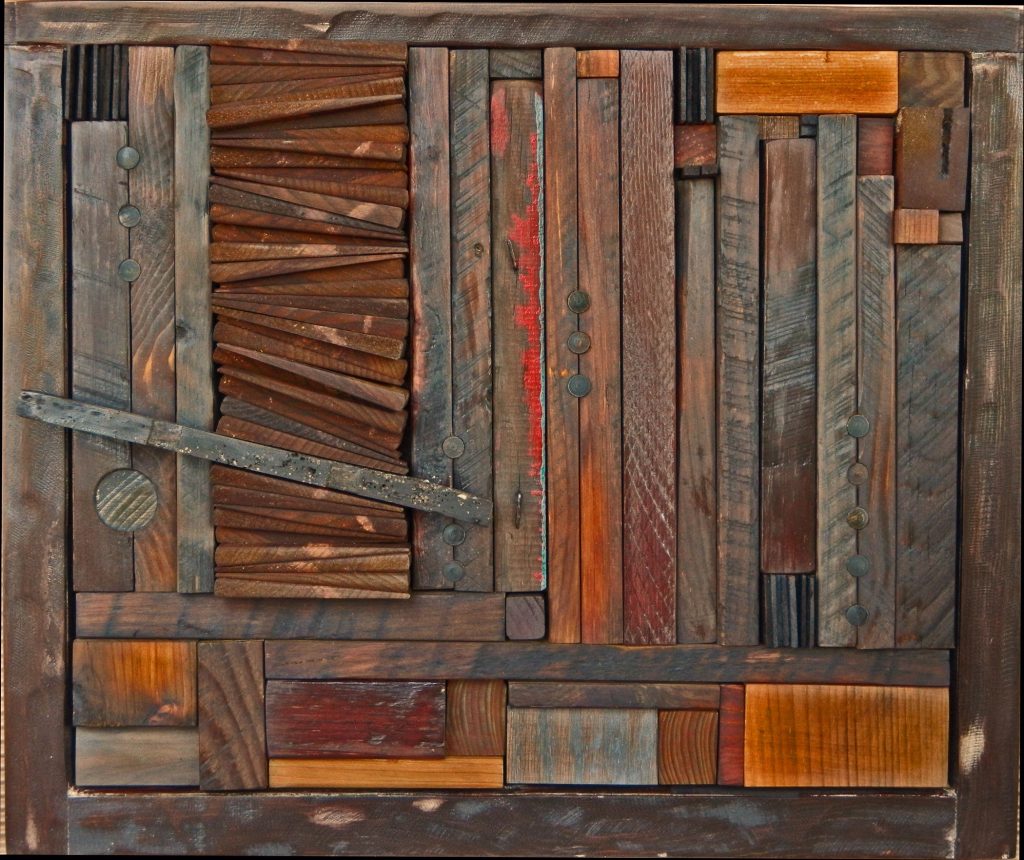 How Is Reclaimed Wood Used in Furniture and Home Design?
There are many potential uses for reclaimed lumber in home decor, design and furnishing. The unique effects of aging and the preservation process can make it look very different from the lumber available in regular stores, making every piece created using reclaimed wood one-of-a-kind. It can be used to create new furniture, placed as new flooring material, as part of a decorative home accent or used as part of a sculpture or artwork – with a creative eye, reclaimed wood can become just about anything. And, as mentioned, not only does reclaimed wood add a distinctive look to any piece, it also carries a history that will intrigue your guests and visitors.
Perhaps the best way to add reclaimed wood to your home decor is with a table. It's no wonder the latest trends in wood table design focus on reclaimed wood -a table is the centerpiece of a room, its heart, and reclaimed wood adds bold, rustic appeal to that center. There's something so uniquely satisfying about serving a big, family style meal on a slab of solid wood – it's both primal and industrial. It also pairs really well with table runners (try burlap for added rustic appeal) and natural centerpieces, like flowers and plants.
Reclaimed wood adds character and history to any home, and whether you choose to use it as part of a design element or in the solid wood furniture you purchase for your home, it is sure to get guests talking. These days, everyone is thinking about how to be more eco-conscious, and this is probably the trendiest way to do it!