Currently, only 15% of Americans are investing in real estate property that they don't currently live in.
However, while only a small percentage are investing, a larger percentage say that they think it's a great way to make money.
And they're not wrong!
Florida is a popular location for second homes and other real estate investments. Learn the benefits of Florida real estate investment now.
1. Great Prices
Florida has great prices for homes to purchase depending on what city you are looking at.
Great prices mean that it's a good opportunity for investors to buy a property and then sell it later when the house can be worth more.
Many people are concerned about the housing market crash of 2008, but since then, the market has become much more stable.
2. Opportunity Zones
In Florida, The Opportunity Zone promotes long-term investments.
The Tax Cuts and Jobs Act of 2017 helped enact this. There are certain parts of Florida that are designated Opportunity Zones, like Palm Beach, Polk, Orange, and Miami-Dade county.
Check to see if your property is in one of these zones before you buy; you could enjoy more benefits.
3. No Distinct Tax on Sole Proprietorships and Partnerships
If you own a business by yourself, you are a sole proprietor.
That means that in Florida, you won't have any targeted business or corporate taxes. You won't have any income tax as well, so that means you can invest in real estate without having to pay the state income tax.
4. No Individual Income Tax
Only seven states in the United States don't have an income tax in 2019, and thankfully Florida is one of them.
That means the overall income tax is lower as well, and by investing in real estate, you will earn so many benefits from this.
5. High Levels of Inventory
There are so many homes for sale in Florida from people coming and going all the time, which means that homebuyers have a chance to find their dream home.
And it means you have a chance to find the perfect property to invest in.
The high levels of inventory offer so many different options that you're bound to find one that suits your needs and budget. Make sure you start doing research now because that dream investment could be gone in an instant.
6. Job Growth
Florida is one of the most popular states for job growth. There are so many jobs opening up in all kinds of different jobs, from construction to education to hospitality to transportation to health services.
With more jobs opening up in Florida, that means more homeowners will be moving there. That means that if you have properties, you will be able to sell them easily without having them sit there while you take a loss.
7. International Buyers
Florida is a tropical paradise that attracts all kinds of potential visitors and home buyers, including a lot of international buyers.
Because of Florida's geography and having access to both the Gulf of Mexico and the Atlantic Ocean, foreign investors may want to have a vacation home here.
In addition to that, foreign investors have always enjoyed investing in homes in the United States because of the stable economy and the political system. The housing market in the United States offers unique characteristics that investors love.
Investors flock to Florida from all over the world, including places like Germany, Sweden, Australia, France, China, Italy, and the United Kingdom.
All of these investments and purchases help to drive Florida's economy and create more demand and competition.
8. Economic Growth
As we touched on earlier, Florida is a state that has a great economy. And that growth is only growing.
Experts suggest that Florida will continue to prosper and grow. The market looks stable, which means that it should be safe for you to invest in some real estate there.
Tourists love coming from all over the place to visit this state which helps the economy grow as well. This means that you could also invest in a vacation rental property and make money off of that as well.
Florida was affected by the recession in 2008, but a lot of industries in the state have helped to create jobs and provide more stability for the state.
9. Unique
Florida is a very unique and diverse place, which can make investing in real estate there fun and interesting.
People from all around come to live in Florida which, along with the tourists, creates an interesting dynamic.
The state has beautiful beaches, sunny weather, lots of attractions and landmarks, and, again, no income tax.
There are so many things that will attract people to Florida, which means that there will always be people to buy your real estate investment once you decide to sell.
10. Other State Incentives
In addition to the tax breaks, the state also offers other incentives to invest in real estate.
There are local and state programs like the American Recovery and Reinvestment Act. This will help increase tax credits if this is the first time someone is purchasing a home. The programs will also connect them with a mortgage broker who can help them navigate this process.
Learn More About Florida Real Estate Investment
Florida real estate investment can be daunting to get into at first, but there are so many benefits to doing it.
On top of all of those benefits, you get to be your own boss and control how you manage your money. Who doesn't want that?
To help you get started on buying your first property, make sure you check out some of our other tips on our website!
Exploring the Best Places to Buy Rental Property in Florida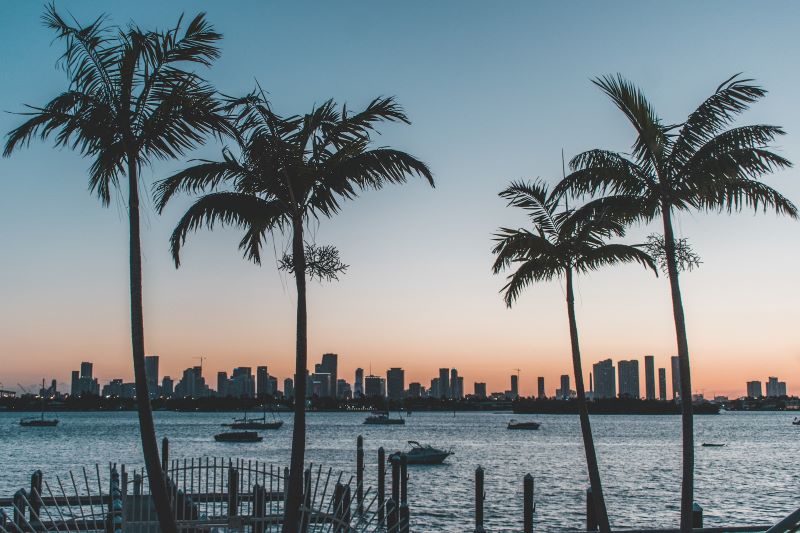 Introduction:
Investing in rental property can be a lucrative venture, and the sunny state of Florida offers a multitude of opportunities for real estate investors. With its thriving tourism industry, strong rental demand, and favorable market conditions, Florida is often considered one of the prime locations for purchasing rental properties. In this article, we will delve into some of the best places to buy rental property in Florida, taking into account factors such as affordability, rental yield potential, market growth, and overall investment viability.
I. Miami: A Hotspot for Rental Property Investment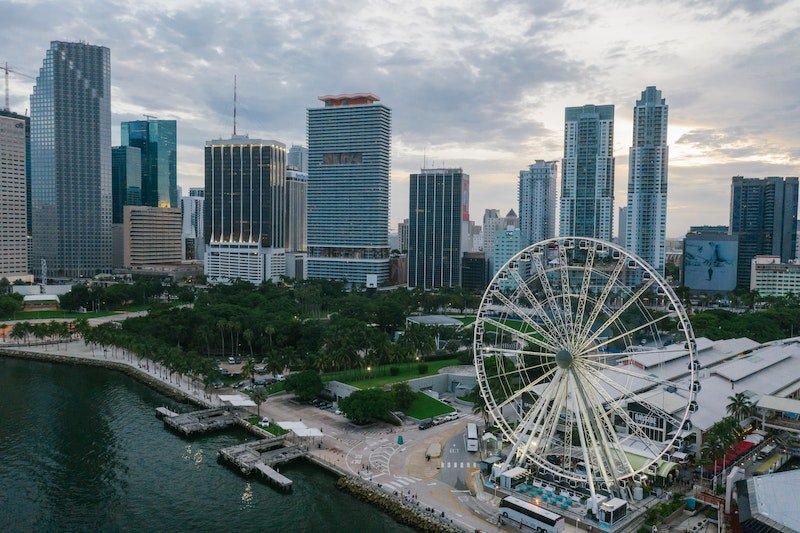 Miami, known for its vibrant culture, stunning beaches, and lively nightlife, has emerged as a hotbed for rental property investment in Florida. The city boasts a diverse economy, with strong job growth in various sectors such as finance, technology, and entertainment. This economic diversity contributes to a consistent demand for rental properties.
A. Diverse Economy and Growing Job Market:
Miami's thriving economy, combined with its status as a global business hub, provides investors with a stable rental market. The city attracts a wide range of professionals, entrepreneurs, and students, creating a constant demand for rental properties.
B. High Rental Demand and Attractive Rental Yields:
The high influx of tourists and the city's popularity as a vacation destination contribute to a strong rental demand in Miami. Additionally, the city's reputation as a financial and cultural hub makes it an attractive choice for long-term rentals. Investors can expect attractive rental yields, particularly in popular neighborhoods such as South Beach, Downtown Miami, and Brickell.
II. Orlando: Capitalizing on the Tourism Boom
Orlando, famously known as the home of world-renowned theme parks, is a city that presents excellent investment opportunities in the rental property market. With millions of tourists visiting each year, the demand for vacation rentals and long-term rentals remains consistently high.
A. Thriving Tourism Industry and Strong Rental Demand:
Orlando's tourism industry is a driving force behind its strong rental demand. The city's numerous theme parks, including Walt Disney World, Universal Orlando Resort, and SeaWorld Orlando, attract visitors from around the globe, creating a steady demand for short-term vacation rentals.
B. Proximity to World-Famous Attractions:
The city's close proximity to popular attractions makes it an ideal location for rental properties. Investors can capitalize on the steady stream of tourists by purchasing properties in neighborhoods such as Lake Eola Heights, Thornton Park, and Winter Park, which offer convenient access to the attractions while maintaining a desirable residential atmosphere.
III. Tampa: An Emerging Real Estate Market
Tampa, located on Florida's Gulf Coast, has recently gained attention as an emerging real estate market. With its affordable housing market, favorable rental prices, and expanding economy, Tampa presents attractive opportunities for rental property investors.
A. Affordable Housing Market and Favorable Rental Prices:
Tampa's housing market offers affordable options compared to other major cities in Florida. The lower property prices enable investors to enter the market at a more accessible entry point while still achieving attractive rental yields. The city's rental prices also remain competitive, attracting tenants seeking affordable housing options.
B. Increasing Population and Expanding Job Opportunities:
Tampa's population has been steadily increasing, fueled by a robust job market and a desirable quality of life. The city has experienced significant growth in sectors such as healthcare, finance, and technology, providing a diverse range of job opportunities. This growth contributes to a strong demand for rental properties.
C. Neighborhoods to Consider: Seminole Heights, Ybor City, and Downtown Tampa:
Seminole Heights, known for its historic charm and eclectic mix of restaurants and shops, offers affordable investment opportunities. Ybor City, with its rich cultural heritage and vibrant nightlife, attracts both tourists and residents seeking a unique urban experience. Downtown Tampa, the city's central business district, presents opportunities for investors interested in upscale rental properties.
IV. Jacksonville: Steady Growth and Investment Potential
Jacksonville, the largest city by land area in the contiguous United States, is gaining recognition as a city with steady growth and investment potential. With its affordable property prices, attractive rental yields, and expanding economy, Jacksonville offers a promising market for rental property investors.
A. Affordable Property Prices and Attractive Rental Yields:
Jacksonville's real estate market remains relatively affordable compared to other major cities in Florida. The lower property prices allow investors to acquire multiple properties while still enjoying favorable rental yields. The city's growing population and strong rental demand contribute to the attractiveness of the market.
B. Expanding Economy and Diverse Job Market:
Jacksonville's economy is diverse, with a mix of industries including finance, healthcare, logistics, and manufacturing. The city's growing job market attracts a range of professionals, making it an appealing location for long-term rentals. Investors can explore neighborhoods like Riverside, San Marco, and Springfield, which offer a blend of historic charm and urban revitalization.
V. Fort Lauderdale: A Coastal Gem for Rental Property Investors
Fort Lauderdale, situated on Florida's southeastern coast, offers a combination of strong rental demand, attractive rental yields, and a desirable waterfront lifestyle. The city's beaches, boating opportunities, and upscale amenities make it an appealing location for both vacation rentals and long-term rentals.
A. Strong Rental Demand and Attractive Rental Yields:
Fort Lauderdale's popularity as a tourist destination, coupled with its high-quality residential neighborhoods, results in strong rental demand. The city's attractive rental yields make it an enticing prospect for investors seeking steady cash flow. Neighborhoods like Victoria Park, Coral Ridge, and Las Olas Isles offer desirable rental properties in close proximity to the beach and other amenities.
B. Proximity to Beaches and Waterfront Lifestyle:
One of Fort Lauderdale's main attractions is its picturesque beaches and waterfront lifestyle. The city's canals, marinas, and waterfront promenades create a unique living experience. Rental properties in proximity to these attractions enjoy high demand from both tourists and long-term residents.
VI. Conclusion:
Investing in rental property in Florida can be a smart and profitable choice, given the state's thriving economy, strong rental demand, and favorable market conditions. Whether you choose the vibrant city life of Miami, the tourist haven of Orlando, the emerging market of Tampa, the steady growth in Jacksonville, or the coastal charm of Fort Lauderdale, there are numerous opportunities to explore. By conducting thorough research, working with local experts, and seizing favorable market conditions, investors can find the best place to buy rental property in Florida and embark on a successful real estate investment journey.