Are you looking to replace your old mattress? Are you searching for one that works best for side sleepers?
Studies reveal that about 63% of Americans are side sleepers. Furthermore, factors like your age and health affect the kind of support you need from your mattress. Thus, as a side sleeper, you need to invest in a mattress that caters to people like you.
But how do you find the best mattress for side sleepers? How can you tell if you're getting the one that best suits your health-related requirements?
Continue reading below as we give you a rundown of some of the best options out there.
Finding the Best Mattress
Searching for the best mattresses for side sleepers requires careful evaluation. As we mentioned earlier, the mattress that you will pick should match the needs of your body. Otherwise, the wrong mattress choice will affect the quality of your sleep.
In some cases, it may even worsen your condition. The best mattresses for side sleepers should give the right kind of comfort and support.
So let's take a look at some of the best options for side sleepers available today.
1. Nectar
If you want something that is not too expensive but gives a remarkable value, try the Nectar Mattress. Its "medium-firm" feel provides comfort and pain and pressure relief. It also helps improve your spinal alignment, which higher-end mattresses also offer.
It can accommodate light, medium, and heavy sleepers who are searching for a fine balance of support and cushioning. The technology consists of two layers of memory foam. The top one features quilted gel memory foam.
It also comes with a breathable cotton cover. Meanwhile, two layers of high-density polyfoam provide the reinforcement. If you are someone who married recently, this is the perfect mattress for you.
2. Brooklyn Bedding Aurora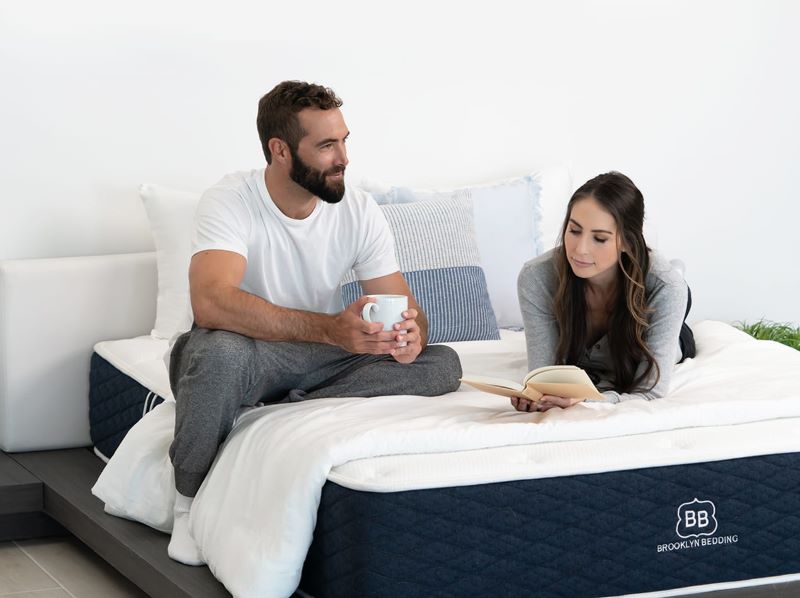 If luxury is what you want, the Brooklyn Bedding Aurora is a worthy option. It is a hybrid mattress that comes in three firmness settings: soft, medium-firm, and firm.
Go for soft if you are light and looking to improve your spinal alignment. Choose the firmer ones if you are on the heavier side and require additional support.
The luxury stems from the mattress' technology. It uses a phase-change material (PCM) for its cover. This technology helps absorb your body heat until you reach a certain temperature.
Moreover, the PCM also comes with copper. This element helps improve blood flow, especially for people with circulation issues.
It also features an 8-inch coil layer. This gives superior support for the entire bed. It also keeps the mattress from sinking around the perimeter.
The downside is the price tag. Prepare to shell out around $1,700 for this luxury mattress.
3. Layla Mattress
Are you suffering from hip or shoulder pain? Then the Layla Mattress is your best bet in reducing those nagging aches. The mattress measures 10 inches and features four different layers of foam.
It is also double-sided. This means you can choose between a soft feel and a firm feel. The cover uses a polyester blend that provides a soft and cozy feeling.
The manufacturers also infused gel on the materials. The gel helps regulate the temperature. It also adds a cooling effect.
As a side sleeper, you can expect ample cushion support and contouring for your hips and shoulders.
4. The Casper
If you are lightweight, you will love the Casper Mattress. It provides a softer feel that gives enough padding beneath your hips and shoulders. This helps people that need spine alignment.
As for technology, the Casper features memory foam. It also comes with a medium feel that yields the right level of cushioning.
Three layers of foam comfort make up the main technology. The middle foam is a memory foam layer. It is the one that balances support and contouring.
Furthermore, it retains minimal levels of body heat. This means you will enjoy a cooler feeling, especially at night.
5. Helix Midnight
In case you belong to the heavier side, you should give the Helix Midnight a try. It offers medium firmness that is enough to accommodate heavier side sleepers.
It also features memory foam layers that conform to your body. Despite this, the mattress doesn't sag as much. For additional reinforcement, the Helix also comes with pocketed coil support.
The coils feature a multi-gauge configuration. The thinner coils take care of the leg and spine support. The thicker springs lie beneath the center of the sleeper's body where there is more weight.
Additionally, it also comes with a soft-touch cover. This helps promote strong airflow across the support core.
6. Loom & Leaf
If you are looking for something firm with a touch of luxury and no hint of bounciness, Loom & Leaf is an excellent choice. It is 12 inches high and comes with an eco-friendly structure.
The foams pass the CertiPUR-US standards with flying colors. This means the foams pose no health or environmental hazards.
It also comes with an organic outer covering. Instead of chemical sprays, Loom & Leaf used a flame-retardant barrier. The barrier comes from natural thistle pulp.
7. TEMPUR-Adapt
Though the TEMPUR-Adapt is one of the priciest mattresses you will find, the superior comfort it brings is worth every dollar. This medium hybrid mattress showcases a unique combination of TEMPUR's original support layer and premium spring coils.
This combination provides remarkable comfort and support.
It also comes with a cool-to-touch cover. TEMPUR used premium knit technology for the cover. This helps create that cooling feeling.
8. Bear Hybrid Mattress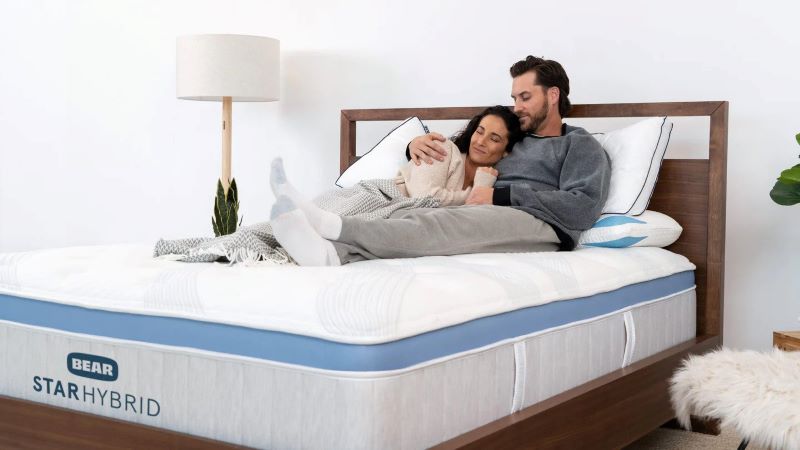 Are you an athlete who eats pain for breakfast every day? Then the Bear Hybrid Mattress can help soothe those aching muscles. It features a Serene Foam that brings up to 4 times more pressure relief.
The foam masterfully fills the nooks and other spaces all over your body.
It also comes with innerspring coils. The coils transfer heat 28% better than conventional memory foam mattresses. This helps keep you cool at night.
Invest in the Best Mattress for Side Sleepers!
Finding the best mattress for side sleepers requires careful research. It also involves testing the mattresses to see if they meet your requirements.
The same thing goes for other home essentials. We invite you to read our articles on different home products. Aside from mattresses, we also feature other items that help improve your quality of life.
Keep on reading and start investing in the best products out there.
Sleep Soundly: The Best Mattress for Stomach Sleepers Revealed
Introduction:
When it comes to getting a good night's sleep, finding the right mattress is crucial. This is especially true for stomach sleepers, who have unique needs in terms of support and spinal alignment. If you're a stomach sleeper searching for the perfect mattress, you've come to the right place. In this article, we will unveil the top mattresses tailored to meet the specific requirements of stomach sleepers.
Firmness Level:
Stomach sleepers need a mattress that strikes the right balance between support and comfort. A medium-firm to firm mattress is generally recommended as it helps maintain proper spinal alignment and prevents sinking in too deeply. Look for mattresses with adequate support that keep your body in a neutral position throughout the night.
Supportive Materials:
Opt for mattresses that feature supportive materials such as memory foam or latex. Memory foam mattresses contour to your body, providing targeted support to your stomach and ensuring pressure relief. Latex mattresses, on the other hand, offer a buoyant and responsive feel that keeps your spine properly aligned.
Breathability and Cooling Features:
Stomach sleepers often experience issues with temperature regulation during the night. Look for mattresses that incorporate cooling technologies, such as gel-infused memory foam or breathable covers. These features help dissipate heat and promote airflow, keeping you cool and comfortable throughout the night.
Motion Isolation:
If you share your bed with a partner, consider a mattress with excellent motion isolation properties. This feature prevents any disruptive movements from transferring across the bed, ensuring an uninterrupted night's sleep for both you and your partner.
Durability and Warranty:
Investing in a high-quality mattress is essential for long-term comfort and value. Look for mattresses that come with warranties of at least 10 years, as this indicates the manufacturer's confidence in the product's durability and performance.
Recommended Brands for Stomach Sleepers: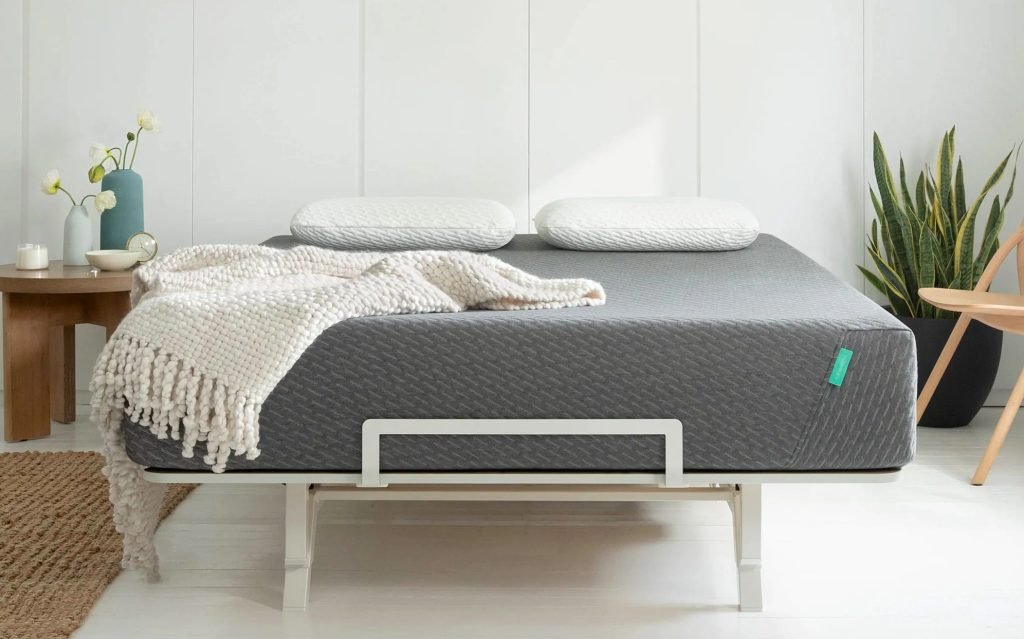 Tuft & Needle: Known for their high-quality adaptive foam mattresses, Tuft & Needle offers excellent support and pressure relief for stomach sleepers. Their mattresses are designed to promote spinal alignment and have cooling features to enhance comfort.
Saatva: Saatva mattresses combine luxury and support, making them an excellent choice for stomach sleepers. With their firmness options and advanced lumbar support technology, Saatva mattresses provide optimal spinal alignment for restful sleep.
Casper: Casper mattresses are engineered to provide balanced support and pressure relief, making them suitable for stomach sleepers. Their zoned support system ensures proper spinal alignment, while the breathable foams help regulate temperature.
Avocado: Avocado mattresses are crafted with natural and organic materials, offering a firm and supportive feel that is ideal for stomach sleepers. These mattresses promote proper alignment and are exceptionally durable.
Conclusion:
Choosing the right mattress is crucial for stomach sleepers to achieve a restful and comfortable night's sleep. By considering factors such as firmness level, supportive materials, breathability, motion isolation, and durability, you can find the perfect mattress tailored to your needs. Explore our recommended brands and make an informed decision to enjoy nights of uninterrupted sleep and wake up feeling refreshed.
Remember to customize the article and recommended brands according to your website's style and preferences. Incorporate relevant keywords throughout the article and optimize it for search engine visibility.