Perhaps you are too tired of your current bathroom design and feel like it requires upgrading to look its best. You've got the picture of what you would like it to look like and are just about to begin the actual work. However, before starting the project, it's wise to inform yourself of the renovation dos and don'ts. The following are mistakes to avoid when renovating a bathroom if keeping it fresh and tidy for years to come is your ultimate goal. We surely trust it is!
The Most Common Mistakes to Avoid When Renovating a Bathroom
A full-on bathroom renovation is a costly project to tackle. Truthfully, the last thing you want is to spend hundreds of dollars redesigning it only to realize that something went wrong. Well, no more! Having read this article, you'll be informed on everything there is to know about the renovation mistakes one can make. It's with proper knowledge that you'll be able to avoid them altogether!
1. No Plan or Preparation
There's no improving your home or your bathroom without having a clear vision of what you'd like to work on. Going into the renovation blind won't get you anywhere – literally. If you feel like you absolutely must do something about your crumbling bathroom but have no inspiration, don't fret. Take it to the Internet, and you'll find yourself feeling creative in no time! Create a mood board containing a variety of colors, styles, and materials you like. Mix and match them to get the design that resonates with you, and then plan the execution accordingly.
2. Poor Budgeting
Depending on what exactly you have in mind, your bathroom renovation could prove cheap or cost an arm and leg, with the latter being more probable. Honestly, it's not unusual for homeowners to underestimate the actual costs of the entire project. Setting aside less money than needed could get you in some serious trouble and thus, postpone the completion of work. And then, there's the question of unforeseen expenses. If certain problems were to creep up, they'd most definitely require fixing that would bring the costs higher up. To avoid unpleasant surprises, you should dedicate an additional 10-20% of funds towards unforeseen expenses.
Have you recently acquired a home that requires bathroom renovation? If so, the upgrading itself isn't the only thing you'll have to splurge on! There's also the whole paying for the transport of your items you'll have to think about. Luckily, with reliable movers, you'll be able to get a precise moving estimate, thus giving you an easy way to plan a budget. While you won't be able to foresee the renovation expenses down to the penny, at least you'll know how costly your relocation will be. And that definitely is something!
3. Improper Materials
The use of wrong materials is one of the mistakes to avoid when renovating a bathroom! This room sees its fair share of water and moisture and must consist of vanities, flooring, and walls capable of withstanding them. Skipping out on suitable materials will lead to nothing but faster deterioration, as well as the potential formation of mold, which could have disastrous effects on one's health!
4. No Ventilation
Going hand in hand with lacking water and moisture-proof materials goes having virtually no ventilation. If your bathroom doesn't have windows, you'll have a hard time getting rid of the humidity. You'll be trapping it in, thus allowing mildew to thrive. To combat such a scenario, consider incorporating an HVAC system into the washroom. But remember – you'll have to maintain it regularly. Otherwise, you risk spreading germs and harmful bacteria all around the place.
5. Cramming Everything In
Remember, the goal of upgrading the bathroom is to make it more practical. Cramming a variety of fixtures, adding too many objects into it is the exact opposite of that. Leaving enough room for moving around is essential, even more so if the space itself is petite.
6. Focusing on Cosmetic Issues
When dealing with bathroom improvement, the sole focus of your attention should never be cosmetic issues. Or at least they shouldn't be if something else is at fault in the washroom – something major. If that happens to be the case, you can't overlook the problem. Deal with it first, and only once it has been handled should you contemplate upgrading the aesthetics.
7. Cheap Features
Over the course of years, some wear and tear will become evident. However, if you opt for the cheapest fixtures, basin, and tap, you are in for a faster-than-normal deterioration. You'd be lucky if they even make it to a full year before showing signs of damage.
8. Insufficient Lighting
Bathrooms are an essential part of our lives. They are considered the most important rooms in a house next to kitchens. We spend a significant portion of our lives here, doing our makeup, shaving, etc. We are unable to do any of that without proper lighting illuminating our faces. Getting the lights right is imperative, with it coming from both natural and artificial sources. Placing fixtures above mirrors, for instance, is one way to ensure the place is well-lit.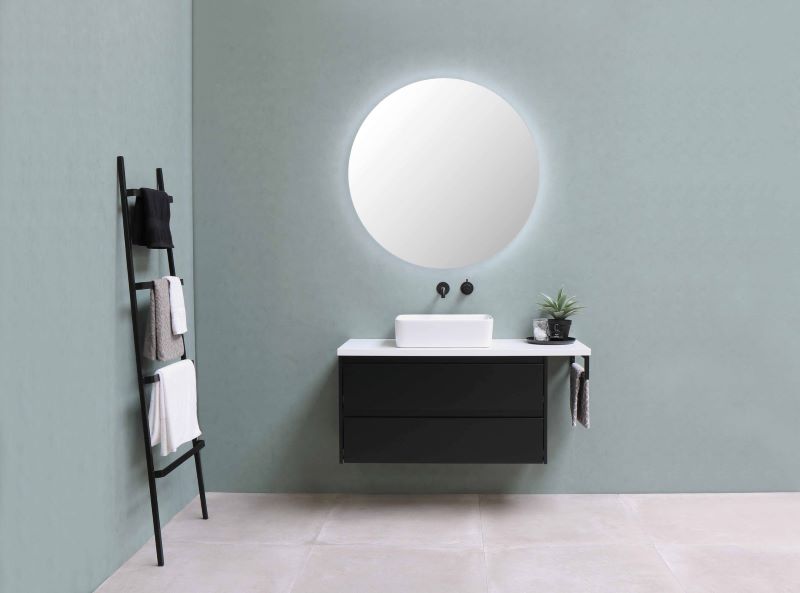 9. Choosing Trendy Colors
It may seem wise now to pick the current color of the year as the dominant color of your bathroom, but chances are you won't feel the same in the future. Unless you are willing to splurge on renovation later on, you are much better off opting for a more neutral color scheme. Neutral shades, like white, grey, and beige, never go out of style. They are pretty easy to combine and even change up when you want. They are inviting to light and make the space appear larger.
So, have you managed to learn anything from the most common of renovation errors? If yes, we're happy to inform you that you are now truly ready to begin work. Knowing what mistakes to avoid when renovating a bathroom should help guide the project in the right direction and thus, allow you to reap the benefits of your improved space sooner rather than later.