Concrete is a construction material that is basically a chemical compound. It is prepared by mixing fine and coarse aggregate material, cement, sand, and water in a very specific proportion that hardens over time. The most important binding material in concrete is Portland cement and lime. The inert material used is called aggregates. Most common aggregate materials are sand, dolerite chips or stone chips, gravels, shells, etc.
Preparation:
The components are mixed in a mixing mixer depending upon the volume of construction. If the demand is big and rapid, truck-mounted concrete pump and high-capacity continuous mixer are employed. Concrete in the combination of steel imparts heavy compressive and tensile strength and is called reinforced concrete. This is extensively used for the construction of multi-storied buildings, flyovers, roads, airstrips, railway tracks, dams, and many other cases.
Demand of concrete
In view of the rapid growth of the infrastructure sector, a great number of roads, bridges, high way, flyovers, multi-storied housing complex, and shopping malls are under construction or planning stage demand for concrete is very high. Expansion projects which are under construction include airports, seaports, railway tracks, and many more. All these phenomenal activities have given rise to the sky-reaching demand for concrete and reinforced concrete.
Application and uses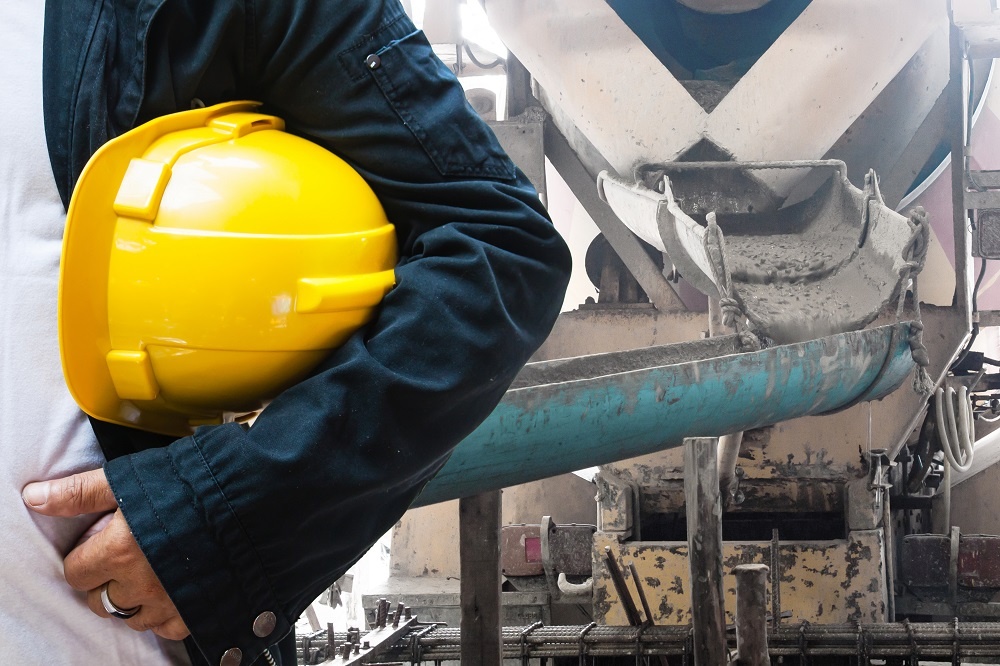 Uses of concrete are given below:
It is an important building material, superior to wood.
It is a durable as well as cost-effective material which is most suitable for underground construction like metro tunnels, cable ducts etc.
Concrete is an extensive and sustainable choice for residential and commercial projects.
The strength of concrete develops with time.
Concrete benefits weather protection and easy and cheap maintenance.
It is budget-friendly and can be used anywhere.
It is easy to repair and is energy efficient.
Concrete buildings can be designed as earthquake-proof which is safe for building occupants.
Concrete is an inert material and neither burns nor supports combustion
Its superior structural integrity provides added degree of protection from calamity
Concrete can be produced from locally available materials and has a minimal environmental impact.
Concrete is fire resistant including the extreme levels of flames and heat.
Concrete can be cast in various shapes when freshly mixed.
Concrete gives a longer construction life.
It keeps the home free from insects.
Concrete has multiple design possibilities.
It can offer optimum environmental performance.
As it is recyclable, it has a minimum waste disposal problem
High-performance concrete is used to build bridges.
Concrete is able to withstand steel reinforcements load of gates, tunnel lines, and electrical cable structures.
A concrete floor can be finished with attractively designed marble or tiles.
Disadvantages of concrete
Compared to other binding materials, the tensile strength of lean concrete is relatively low.
The weight per unit volume is high compared to its strength.
Concrete may contain soluble salts that come along with the raw materials. Soluble salts cause efflorescence.
What is Vacuum Concrete?
All the water used in concrete mixing is not utilized in hydration. Therefore, if excess water can be removed before hardening concrete strength improves remarkably. Vacuum concrete is a type of concrete in which excess water has been removed for improving concrete strength. The water is extracted by the use of vacuum mats connected to a vacuum pump.
Modulus of Elasticity of Concrete
The modulus of elasticity of a material is a number that is the ratio of the applied stress to the corresponding strain within its elastic limit. Physically it determines a material's resistance to being deformed when it is stressed. Modulus of elasticity also indicates the extent of the stiffness of the material. To know the value of the elastic modulus of a concrete batch, a laboratory test should be carried out. Also, there are some empirical formulas to obtain the elastic modulus of Concrete
Conclusion:
Summing up above it can be concluded that the importance of concrete is remarkable, and its consumption can be used as an indicator of the progress of a country in infrastructure.