A person grows every year; we become better with time and improve ourselves so why not improve our bedrooms as well?! Our bedroom can tell a lot about us, so here we go, in this article today we will be talking about some of the tips that you can follow to have a stylish bedroom. Have a look at them:
Choose a theme
For the bedroom to look stylish, you should have a proper color scheme and a nice theme to go with it. You can match the furniture with the curtains and the carpets to create a decent look. Choosing a theme is not very difficult, you can look for ideas online on different webs, I am sure you will find the desired look.
Add texture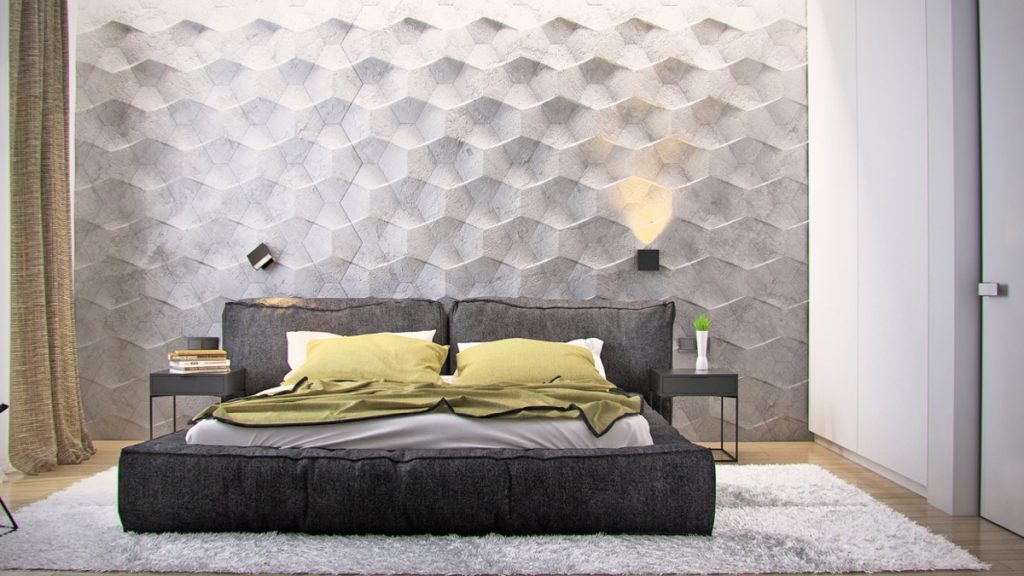 The same things like a bed sheet, comforter, and throwaway blankets can get a little boring after some time of use; you must add texture to these things to make them work. You can use fur cushions or a nice faux fur throw away the blanket. You can pick a colorful rug with some funky print to add the missing pop of color to the bedroom. Other than all this, pick the right style of curtains with the correct texture. The texture and the print of curtains is an important things that you must pay attention to.
Highlight the cozy feel
This is the best thing that you can do. Add plenty of pillows to your room; you can keep square-shaped pillows on the couch. You can also use the breakfast pillows as an accessory for the bed. The pillows will add warmth to the room and will make everything look more cozier and comfortable than it looked before. You can even add a throwaway blanket to your room; it will increase the cozy look for you.
The light fixtures
Do not forget about the lighting! You can use different stylish lamps to make your bedroom look chic and up-to-date. If you have a high budget and you want everything to look more luxurious, you can purchase a chandelier. There are many chandeliers available in the markets that instantly give an urban look to your space, in a few seconds only. Other than that you can fix small LED lights around the bed and the dressing area.
Let the bed do the talking
Choose the bed sets wisely as it can affect the whole room of the bedroom. When choosing the bed set in plain white color, keep that in mind that it is difficult to maintain and it will look boring after some time so pick the colorful ones that are elegant as well and make your bedroom look more than amazing. You can even use the 3D bed sets; they are very different and something that is not commonly seen. They will surely make your bedroom look stylish and unique at the same time.
Mats and Rugs
After everything, your bedroom still lacks the warmth and the coziness? Is that the case with you? Well, if it is true then all you need is a rug or a mat. It will complete your bedroom and will add the missing warmth to it. There are lots of rugs available these days in the markets, each with a different pattern, texture and at various prices. You can get the one that suits your bedroom and comes under your price range. You can even get a bespoke mat for your bedroom or get a rug personalized with some funky quote written in italic letters. This is the best way of personalizing the decor of your bedroom and this way you can make it look different from all others.
Wall decor
Another great way of making your bedroom look stylish and chic is wall decor. Try different kinds of wall art; you can look for them online and then decide which one looks the best. If you are not satisfied with the wall art, you can simply go for the wallpapers. They look more than amazing, and you will get a wide range of options to select from. For a more chic and clean look, choose a wallpaper in white color or in lighter shades of gray. In case you want your bedroom to look all bright and soothing for the eyes, go for shades of green or something like aqua blue.
Redesign the cupboards
To have a stylish bedroom, another step that you can take is to redesign the cupboards. Get your cupboards polished with a Cherie or wood finishing look. This will make them look a lot more expensive than they are. You can also paint them all white if your bedroom theme is pure white. You can even get translucent cupboards made up of glass, they are extremely amazing and they are not just stylish, but they give a quite expensive look as well.
Fix a wall-size mirror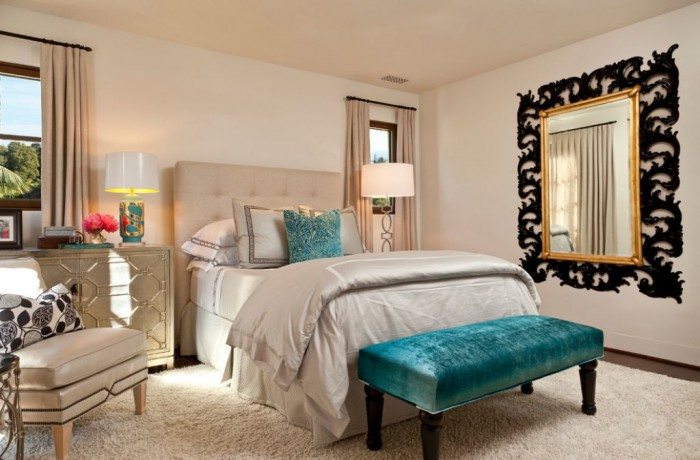 Mirrors never go out of trend. From five-star hotels to lavish houses, wherever you go, you will always find mirrors hanging around in the bedrooms. To achieve a stylish look for your bedroom, get a wall-sized mirror and get it fixed inside the bedroom. You can choose a wooden border for it and get it polished the same as the color of your furniture. It will reflect light all day and night and will make your bedroom appear larger than its actual size.
All these tips are simple and easy to perform. They will surely alter the whole look of your bedroom and will make it all classy and stylish. I hope this article will help you out. Have a wonderful day everyone!