Dreaming of having a canopy bed? How about a sleigh bed? Or a French-style bed, perhaps? In this article, you will see and learn the different types of bed frames that will help you choose which one is your wonder bed.
Four-poster, platform, sleigh bed, or a low-post bed – if you're as eager to take a nap as you're hunting for the perfect bed frame, then we can help you! This guide here for the different styles of bed frames will aid you to choose a type of style that will complement the sophistication of your room.
Canopy bed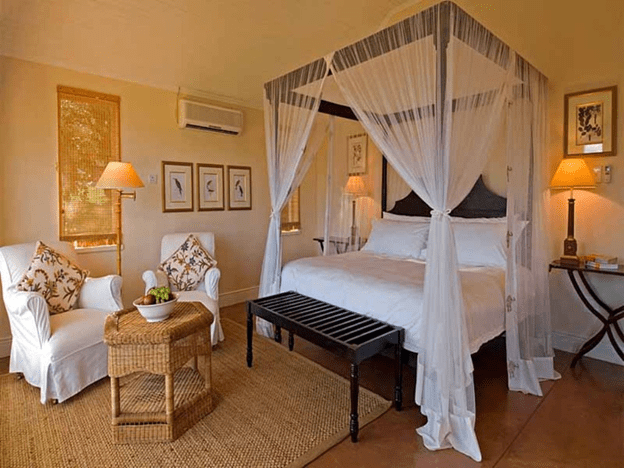 Whether brimmed with curtains or just cloaked with some fabric, a canopy bed shouts a powerful statement. Maybe hanged from the ceiling for a bed filled with canopy and some drapes in all edges. Or if you want a more classic look, you can try a sleek version by putting a plain textile on all sides like the one below.
A canopy bed with shut curtains is dramatic and adds privacy. It may also keep you out from drafts as you sleep, especially if it's winter or too cold in your area. If you want to change the look of your room, you can try swapping the curtains out for a change from private to a fresh look. You can also try changing the fabric to a light, airy textile for summer and a thick fabric for winter.
Four-poster bed
There are times that a four-poster bed is often mistaken as a canopy bed, and a canopy bed as a four-poster bed. But in this picture, it is more like a four-poster bed. Unlike a canopy bed, a four-poster bed is a bed without testers. Testers are the rails between the bed posts. This bed brings a classic ambiance which is perfect for an antique house.
Just a tip for these types of beds, you might want to measure the length and the width of your room first before buying a new bed frame. If you are someone who rents an apartment, consider a height and width that would fit the room of the house that you're moving. We are pretty sure that it would break your heart (and your bank account) if you don't do this.
French-style bed
With embellished carvings of wood for detail and a cushioned head and footboards is a perfect romantic choice. Reading in bed is also suitable for this type of bed frame. However, replacing stained or damaged upholstered fabric in beds may be costly. A French cane bed is a variation. This type of bed has a straight headboard with carved wood as normal and a low footboard or nothing at all.
Wrought iron bed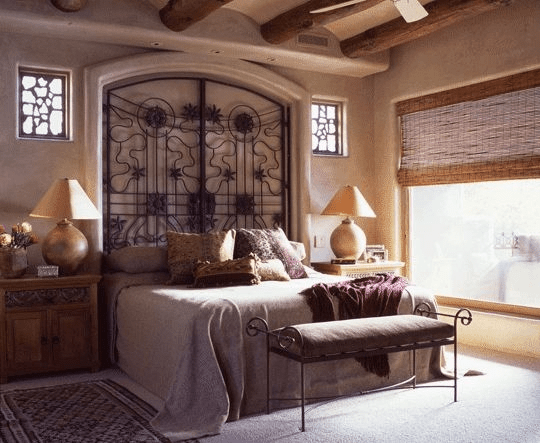 Tough and heavily built but with a romantic feeling. Wrought iron beds work well in a Bohemian and countryside-style space. This bed is perfect for those moves frequently while sleeping. On the other side, for those who loves reading in the bed, you need to fill it with plenty of pillows for you not to feel your bumpy headboard.
Brass bed
A brass bed is a wrought-iron bed's big brother. It is a type of bed that brings back the train travel and steamships age. A brass bed may be made of solid brass or any metal topped with a brass plate. Just like in wrought-iron beds, also prepare a stockpile of pillows in the headboard for you to read comfortably in bed.
Sleigh bed
Made out of solid wood with gentle carvings in the head and footboard. Sometimes upholstered, and definitely shaped like a sleigh. Because of its curved shape, it is more comfortable for reading while sitting among any other wooden-type of bed.
Upholstered bed
This is a type of bed that has a well proportioned, thick and upholstered headboard. It offers the comfort you've been looking for if you tend to read in bed. If you love cloth, choosing a perfect fabric would give you the ideal comfort and ease that you're looking for in a bed. If you want a sturdy one, choosing a solid and neutral fabric would match your style.
Woven bed
Woven beds are known for their natural strands such as abaca and rattan. These bed frames invite a casual vibe that matches an overlooking to the sea. As you have observed, woven beds are found more likely in beach resort rooms. This type of bed is also good for reading in bed. This is a little bit softer than wood beds such as sleigh beds but a little more sturdy than an upholstered bed. Test a woven bed first before buying one to make sure you're comfortable with it and you can't feel those springs beneath the strands.
Platform bed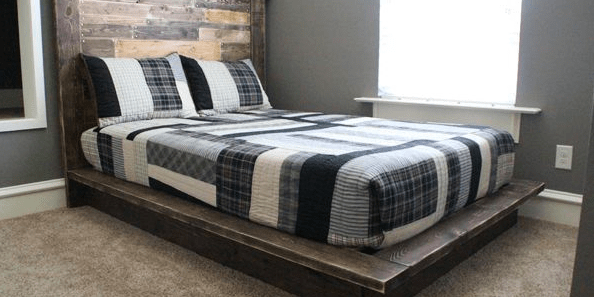 One of the most common bed types nowadays. Consisting a low platform and a mattress on it – with no boxspring needed. The low profile and simple lines on it make it a good choice for close-packed rooms.
Storage bed
A platform bed with built-in drawers, also known as a captain's bed. Some sorts of this type of bed are bookshelves or a table attached to it. King Single bed with storage is suitable for a space-conscious person for a small room or someone who wants extra storage for his/her things.
Takeaway
These are just some of the popular types of bed frames. If you're looking for something that fits your taste, the market has still more to offer. There are also stores out there which accept made-to-order bed frames if you want it to be customized. After all, of all people, you are the one who knows the size of your room, the color that would blend with it, and the style that would be best for your preference.