When guests come to your home, they might be satisfied to sleep on the couch or on one of the beds in a room that is given up by a child or even by yourself so that they are comfortable. However, you can make a guest room a suite for visiting family members and friends so that they feel like they are at a hotel instead of feeling like they are intruding on your personal space. Or, even better, your guests will feel at home and not like they are transient visitors. Here are just a few of the things that you can do to make your guests feel very comfortable in your home:
Plush Bedding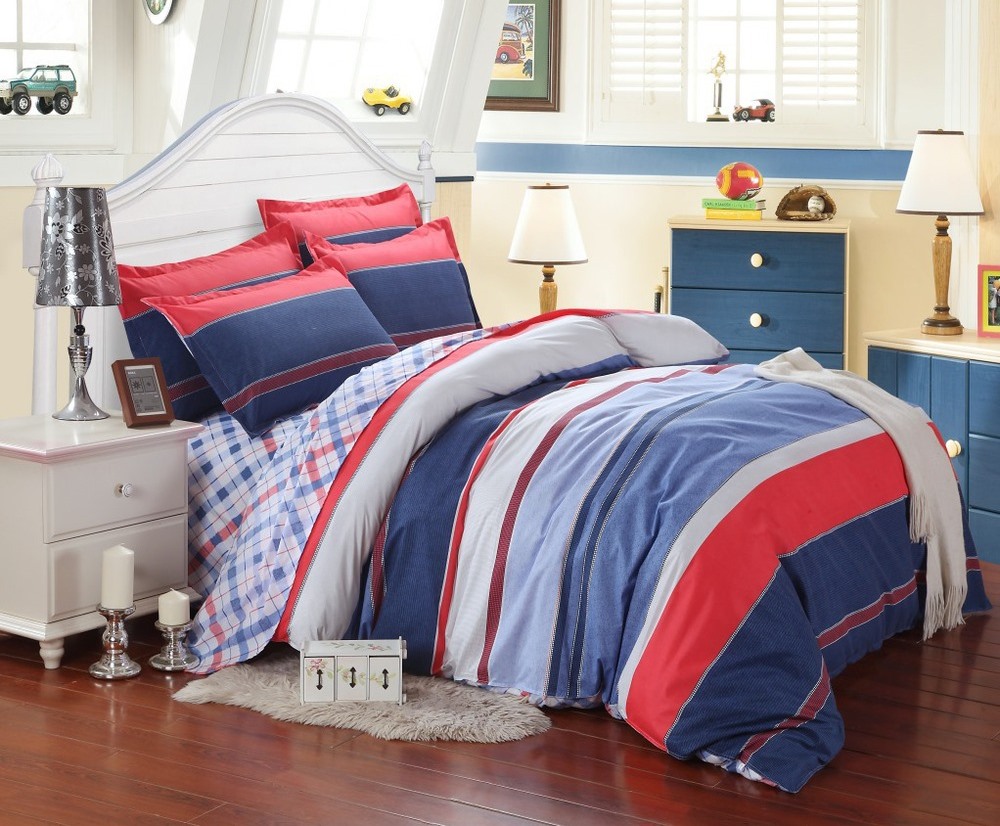 Invest in a nice bed for your guests-this includes a mattress, box spring and nice bed frame with a headboard. When it comes to mattresses, though, you need it to be something that when people leave they say "That was the best bed I've ever slept on in my life!" A good combination that you might want to consider is a memory foam mattress with a goose down topper on top. Sounds like heaven, right? Well, your guests deserve only the best and why shouldn't your home feel a bit celestial anyways? Just go for it! You should also get new sheets and blankets that are comfortable for your guests instead of those that the family uses on a regular basis. Place a nice blanket at the foot of the bed so that guests can have more covers if they want them-this is especially important if you have guests visiting in the winter months as some may be cold and need the extra warmth that they would provide. Use colors and textures that blend with the paint and the flooring as well as the decorations in the room so that everything flows together and has a nice feel to it when it comes to the overall interior design of the room.
Bathroom Privileges
Some guests find it intrusive to use the same bathroom as others in the home. This is why you should remodel your space just a bit to add in a private bathroom. If the room has a walk-in closet, then you can just use that space and just make sure to have a wardrobe placed in the room to substitute the closet space. If you have a spare closet anywhere near the room, that space can be used for the extra bathroom as well. Having personal bathroom space is very important as it can help make guests feel more like they are at home than anything else. If there's not enough space for a tub, then at least install a nice shower with a seat. When you know that guests are coming to visit, put a few toiletries in the bathroom, such as shampoo, conditioner and toilet paper as some guests might forget these things when they leave home. Because you will definitely need some work done to have pipes leading to your new toilet and shower/tub, you'll definitely want to consider getting a professional to help you do that properly.
All in the Decorating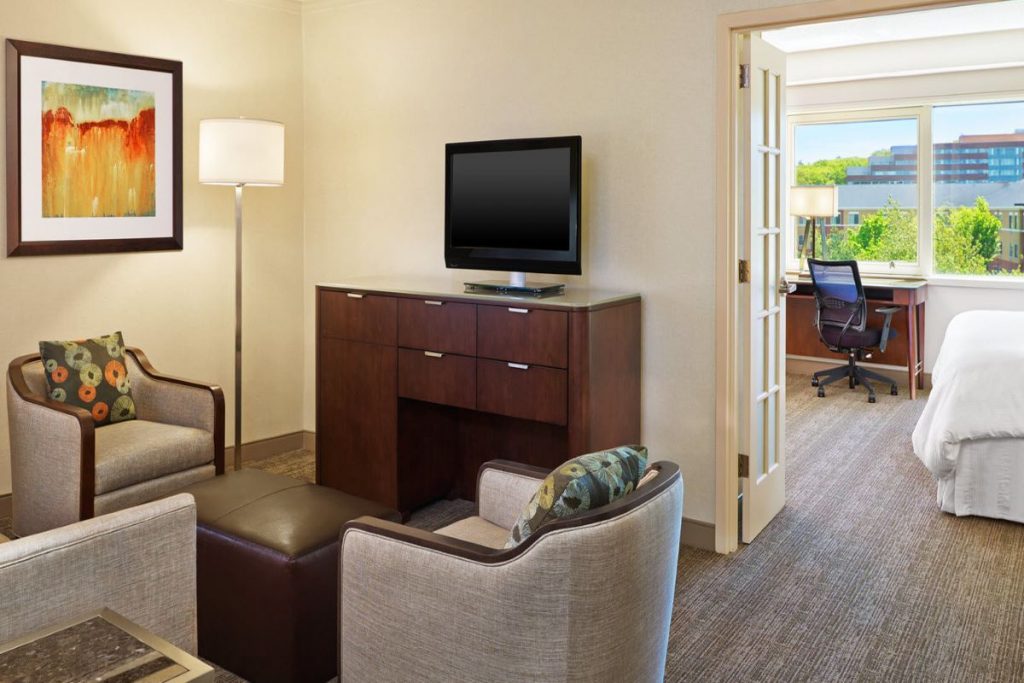 Find a few charming pictures, wall art or decorations to put on a nightstand to give life to the room. You could keep the suite simple, but many people enjoy looking at art on the wall or smelling the sweet fragrance of a candle. A television is also an option when it comes to decorating as you want guests to have something to do while in the room. If you have some form of cable or direct TV, it might be a good idea to write down a few of the main channels or clear directions on how to use the TV for your guests. This can be put down on a sticky note and put on the edge of the TV or taped to the back of the remote.
If most of your guests tend to be family, then you might want to consider decorating the walls with pictures of family members-both immediate and extended. You could even have some sort of intrinsic family tree decoration as well. Your relatives will love this and it will help them to feel even more at home. As for your guests who aren't family members, they might enjoy it too! If they're close friends, then they'll get to know more about who you are and where you come from through the pictures. If you have any older family pictures that are black and white-like those that your grandparents most likely had-then those could also make great decorative features as well.
Adding Furniture
A room that isn't fully furnished isn't really complete. You may want to put a comfortable chair in the room so that your guests can read, watch TV or relax in. If you have a window, then this might be the most ideal spot for it. Another thing that might be a good idea to include is a small nightstand with an alarm clock and a lamp. You might also want to have a bookcase as well that is filled with books and magazines for your guests to read during their down time.
As was mentioned above, you should also consider a wardrobe if you don't have enough closet space. A wardrobe should have some drawers or shelving in it as well as a place to hang things. In the wardrobe, you might want to keep hangers, lint rollers, and some type of hamper.
Once you begin designing a suite in the home for guests, the ideas seem to come out of nowhere. Your goal is to make guests feel like they are at home or at least in a fairly nice hotel. Offer simplicity and charm with decorating and furnishing for a complete look. It's really not too hard, and you'll definitely be rewarded through seeing how appreciative your guests are.
source: 1stclassplumber.com