Your homes are your safe haven, especially if you live with your family. These four walls are what will shape your lives, personalities, and lifestyles as you all grow together. And whether your family lives in a suburban house or a luxury condominium, one should take good care of their homes and make them the best place to live in. So, why not try and improve the value of your home?
Improving the value of your home does not just mean you are increasing the property's monetary value. In fact, you are also improving the overall function, feel, and experience of your home. These are home improvements that will make living easier, healthier, and safer for you and your family, so do not hesitate to do it. Here are 10 things you can do to improve your home and increase its value!
Keep up the maintenance
Your family deserves a healthy home so make sure it is clean and safe. If garbage piles up at every corner, dirt and dust cover every crevice, and broken appliances are being neglected, then your home will be unsanitary and unsafe for your family to live in. Break that habit now and keep up with the maintenance. Clean your home regularly and keep it sanitary at all times. Get a home warranty so that you will have the proper assistance when it comes to broken appliances.
Declutter and organize
Go room to room and analyze if everything is organized well. Unorganized rooms will not be efficient and are a hassle not just to you but to other family members as well. Declutter unnecessary things and old items, if they do not have any significance anymore, throw them out or donate them. Arrange things in an orderly manner that increases functionality, efficiency, and even the aesthetic vibe.
Have a garden or keep plants inside
Having a garden in your backyard or keeping plants inside condo units or apartments does not only increase the value of your home but also improves the ambiance of the place. Gardens can increase your property value, and will also beautify the place. Even just keeping simple flower vases and succulent plants inside your home can add an aesthetic vibe to the place, making your days go a little bit better.
Upgrade your bathroom
Upgrading your bathroom is also a good way to improve the value of your home. Do a little remodeling and change the layout and the design of the bathroom you have had for years. You can do this in your regular homes, or even in residential condo units as there are a lot of tips for remodeling bathrooms, especially for high-rise condominiums that are available online. Upgrading your bathrooms can give you a chance to incorporate beauty and replace old or broken facilities to improve the toilet and bath time experience.
Do not neglect the small changes
There are small changes and improvements in your home that should never be neglected. Things like leaks, broken faucets, cracks in the wall, and broken light fixtures seem insignificant, but one should pay attention to them as well. Have these things fixed immediately not just for the increase of home value, but also for the safety and comfort of your family?
Remodel the kitchen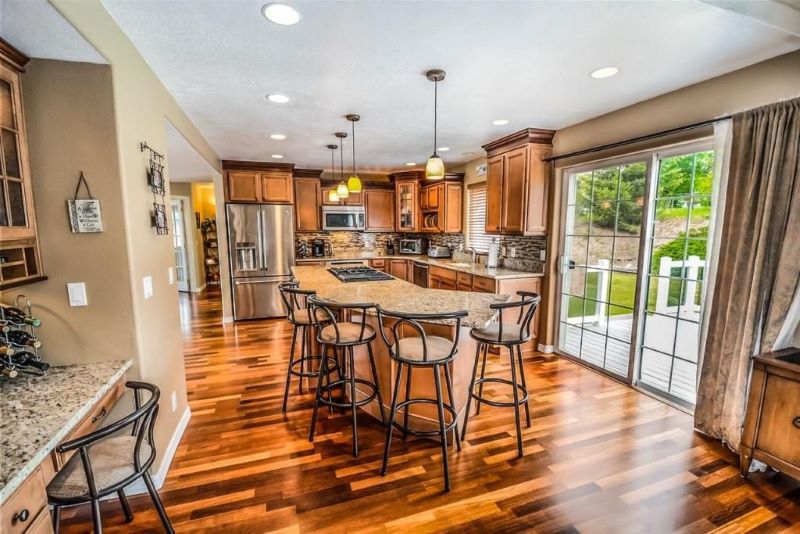 The kitchen is one of the most integral parts of every home out there. Families cook together here, bond together, and eat together. Upgrading and remodeling your kitchen to look like a gourmet or high-end kitchen will surely increase the value of your house. Not only that, but this will also allow your family to enjoy and maximize a beautiful and functional kitchen. Look for different kitchen designs that will go well with your home's design and feel so that it will not look too out of place, and instead will complement the rest of your home.
Go green
Going green does not only cut down your monthly costs, it also helps the environment greatly, and increases the value of your home. Go ahead and add eco-friendly features to your home. Go for compact fluorescent light bulbs (CFL) instead, buy low-energy appliances, and you can even install windows that let the light in your home perfectly. Making your home eco-friendly will definitely bring lots of benefits to you and your family.
Change the floor plan
Go ahead and change the floor plans of different rooms. This can be a great way to reinvent and redesign different bedrooms. Go for floor plans that show efficiency and beauty at the same time. If the previous floor plan is too jam-packed and dense, change it to something more spacious and liberating. If the previous floor plan however has too much dead space, you can add more furniture or storage to fully maximize the room.
Fill your home with a new color
Repainting is also a good idea. It is cost-effective, simple, and will do wonders to the ambiance of your home. Painting your home with a new color will give it a fresh new look and a different vibe. Do not just paint the exterior-paint the walls inside and even the ceilings to beautify your home further. Just make sure that you paint rooms with colors that blend well with each other and complement the design of your homes and the individual rooms.
Upgrade your hardware and furniture
Also, another effective home value improvement is updating the hardware and furniture you use in your home. Repaint old bookcases and fill it up with trinkets and picture frames, other than books. Or you can reinvent small cabinets or shelves and use it for something different and give it a new purpose. You can also replace old, uncomfortable mattresses and redesign your current tables, sofas, and chairs.
Improving your home can go a long way and bring many wonders to you and your family-from saving money to having a healthier and safer environment, living more efficiently, and improving the overall value. So, take a good look around your home and try to analyze which things you can do to improve it and its value.