Moving, regardless of the location or budget, can be very stressful. You'll be overwhelmed with the numbers of tasks you have to complete months and days before the move. If you're juggling between responsibilities from being a parent to a full-time mom, moving can take a toll on you. Your plate will be full of responsibilities whenever you're moving. Fortunately, planning your move this year can make a huge difference. Planning ahead of time will enable you to handle more tasks effectively without stressing too much.
Moving isn't just about finding the perfect moving company or packing all of your valuables in durable boxes; moving from one home to another, will require more than that. As one way of making your move as smooth and stress-free as possible, pay attention to the following tips:
1. Look for an old notebook and use it solely for the move.
Taking mental notes of the tasks you have to accomplish for the move might be convenient, but it's not foolproof. With the number of tasks before, during and after the move, you'll quickly lose track of what needs to be done. You can prepare better for a move if you have a notebook dedicated to the move. Depending on the style and size of the notebook, you might opt to use page dividers or color-coded sticky notes to determine the importance of a particular task. Once you're able to see all of these tasks in one notebook, you'll know which ones are still pending and which ones should be worked on next.
2. Calculate and budget your possible moving costs.
Moving can become more stressful and challenging if you don't have the money for it. You'll end up hurting yourself instead of hiring professionals to carry heavy pieces of furniture. Before you start packing any moving boxes, make sure that you have an idea on how much are you going to spend on the move. Usually, you'll have to allocate money for professional mover and packer (if you're planning to hire one), travel costs, and emergency needs. This list can go on and on depending on the services you're planning to hire and the distance covered for the move.
3. Let your friends and family know your new address.
If you're living in the same house for years, your friends and family might already know your address like the back of their hands. This might also include the delivery company which has been sending your online purchases on your doorsteps. Before moving, list down (in your old notebook) all of the people, organizations, and utilities which should know about your new address. Aside from your friends and family, your list might include the electricity bills, cable, and internet provider. If you're regularly visiting any medical practitioner such as your doctor or dentist, tell them about your new address, too. They might have recommendations on local medical practitioners from your new location.
4. Consider getting free packing and moving supplies instead of buying.
Packing and moving supplies are cheap. You'll just need moving boxes, tapes, and markers which you can easily buy from your local supermarket. But if you're eyeing to cut cost for your next move, consider asking for used boxes from your local grocery store or any stores which uses boxes on a regular basis. Doing this will save you money from buying packing supplies. The money you save here can be used in other moving expenses.
5. Hire a moving company if you think there's a need.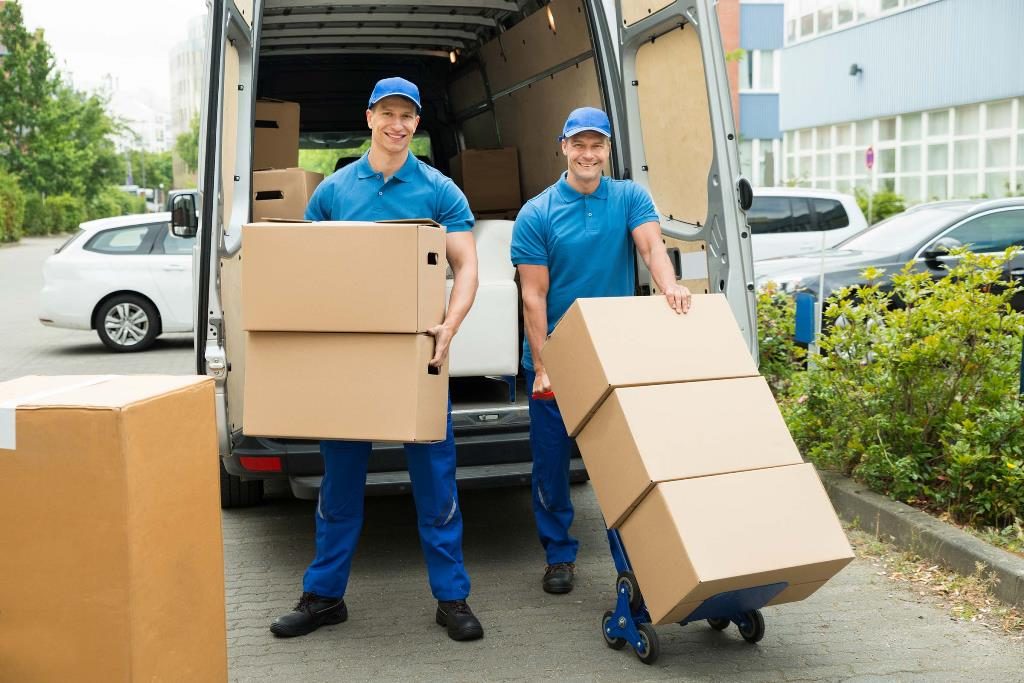 Moving will require a lot of time and effort from you, but this doesn't mean that you have to do everything alone. Aside from calling your friends and family for help, hiring a moving company can do wonders. There are now companies which can basically take care of everything for you – they can pack all of your valuables, transport these safely to a new location and unpack once you arrive in your new home. Some moving companies even offer storage facilities.
If you're planning to hire moving companies, scout for at least three options and compare their prices and services. If you're moving within the same city, ask around for local movers. If you're moving from a small town to a big city such as New York, look for movers from NYC. Moving companies which are operating locally in a specific area are more knowledgeable about the condition of the area.
6. Spend time to prime your new home before moving in.
Regardless if you're moving to a newly constructed home or apartment that's already built, visiting the property weeks before moving in might be normal. Of course, you'd want everything to be in perfect condition once you move to your new place. But when moving day is fast approaching, merely looking if the walls are evenly painted or if the fixtures are properly installed are no longer enough; you have to be very meticulous about the functionality of your home. By doing this, you'll know which areas should be repaired and renovated. Make sure that you do this at least a week before the actual move so you'll have ample time for repairs or replacements.
7. Choose a labeling strategy and use it for easy unpacking.
When your valuables are neatly arranged in your home, it'll be easy to determine which ones are missing. You probably bought all of these, so you'll know which ones do you actually own. But when all of these valuables are removed from their current arrangements and are mixed in boxes, can you still say the same? Can you pinpoint which of your valuables is missing? A labeling strategy can help you out during this process. There are a lot of labeling strategies to choose from so opt to use one which fits your preference. You can label your moving boxes based on the rooms where the valuables should be placed or the frequency of use of the valuables inside the boxes – everything is up to you!
Small Changes Can Go A Long Way
You can never skip any of the tasks involved whenever moving. No matter how time-consuming it can be, you still have to sort out all of your valuables, decide which to use or dispose, label all of your moving boxes and unpack the moment you arrive in your new home. All of these tasks might drain the energy out of you, but with the tips presented from this article, you'll finally turn things around. Your next move will be memorable for all the right reasons!