Summer is a great time to begin thinking about how to make your house look nice. Don't despair. There are many things you can do that are affordable and require very little effort. Here are our top five suggestions for how to create curb appeal for your home.
1. Clean and Paint
Cleaning and painting are the starting point for all good curb appeal projects. Really, nothing else you do will matter if your yard isn't clean. The same can be said for windows and doors that need painting. The fact is, eyesores are the first to get attention when someone looks at your home.
Paint is affordable, and touching up areas in need is a project the whole family can participate in. The same can be said for raking leaves and weeding flower beds. Be sure to pay attention to those areas where pesky weeds are trying to take over concrete walkways. A good weed killer does most of the work for you.
2. Add Color with Flower Window Boxes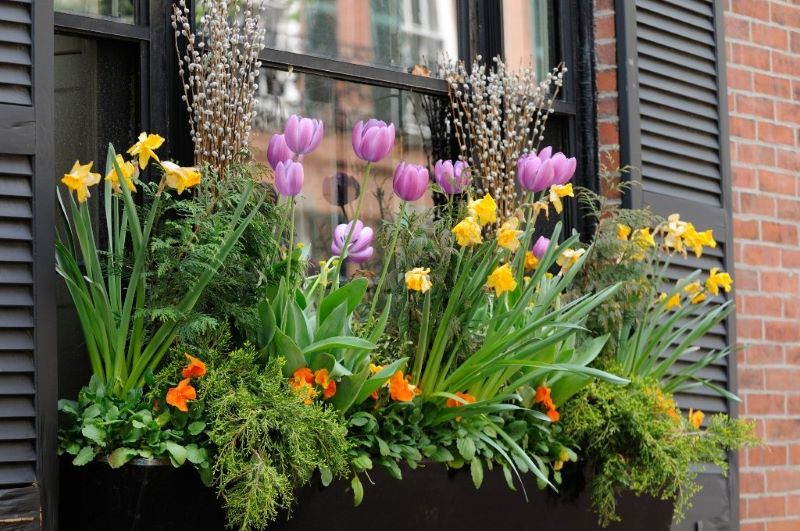 Anyone can easily put up some attractive flower window boxes in a single afternoon. The most popular options today are outdoor planters and window boxes that are made from PVC. This material won't rot or crack, and the boxes are typically guaranteed for life.
A great thing about PVC window boxes is that they arrive fully assembled. You don't have to be a professional contractor to install them, either. The boxes can be painted to match the exterior of your home, and many lengths and styles are available.
When choosing plants to put in your flower box, be sure to include a mix of climbing and trailing varieties. This will give the box a nice aesthetic, and many varieties of flowers are very easy to maintain. You can even find a self-watering PVC flower box. How cool is that?
3. Address the Roof
No one likes to tackle roof cleaning. We get that. However, keeping your roof in order is a part of being a responsible homeowner, so don't neglect it. Hire the work out to professionals if you aren't comfortable getting on the roof. If you decide to do it yourself, never go it alone. Always have someone with you when performing roof cleaning and repairs.
The things you want to achieve are removing tree limbs, leaves and debris. You'll also want to make sure that gutters are kept clean. Need we mention taking down those forgotten strands of Christmas lights?
4. Pressure Wash Decks and Patios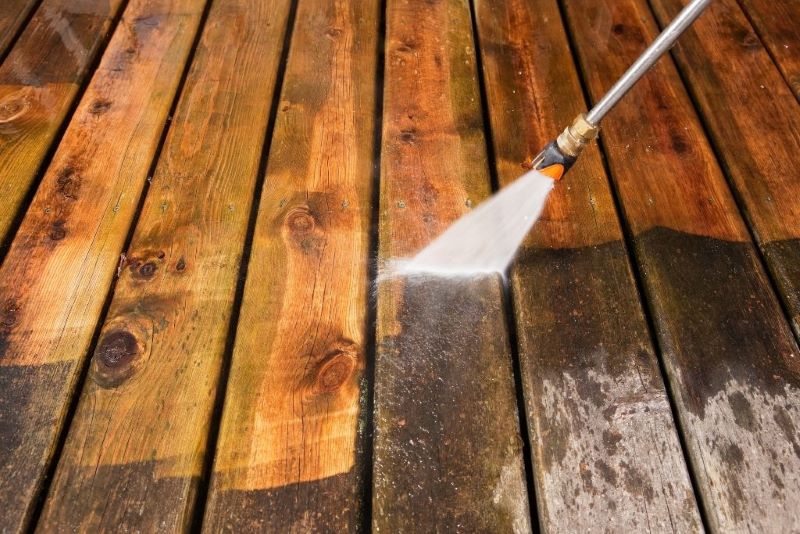 Some cleaning jobs require more than a standard water hose. The pressure from a garden nozzle isn't usually going to be satisfactory in removing insects, pollen or dirt from your outdoor sitting areas.
Pressure washers are affordable and easy to operate. The upside of having one is that it can be used for a variety of outdoor projects. You can even use it to wash the car, and having a clean car in the driveway also affects the curb appeal of your home.
5. Add Some Nighttime Appeal
Others don't just see your home in the light of day. You also want to present a cozy, friendly vibe in the evening hours. The best way to accomplish this is by using solar lights to accent outdoor areas.
Solar lights can be placed around walkways and outdoor planters. The great thing about these lighting accessories is that they are both economical and easy to install. Most have a stake that simply needs to be pushed into the ground. They are also practical. Solar lights add a measure of safety when you want to spend time outside on those summer nights.
Did you know that you can accomplish all of these tasks in less than a week? That leaves you more time to enjoy the beauty of your home while the weather is fine, and your neighbors will be impressed with what you have done.