When you just move into a new home or even a new rental apartment, it's always a good idea to make it your own through personalization. Your home is your haven and you will be staying there for months or even years. Based on this factor, personalizing it can go a long way in turning it into your private sanctuary.
However, after an expensive move, it's usually difficult to get a big budget for personalization. Luckily, you don't have to worry about spending a lot on floral wallpaper or more. The following are some simple, affordable ways that you can personalize your new home or your rental apartment.
1. Add some plants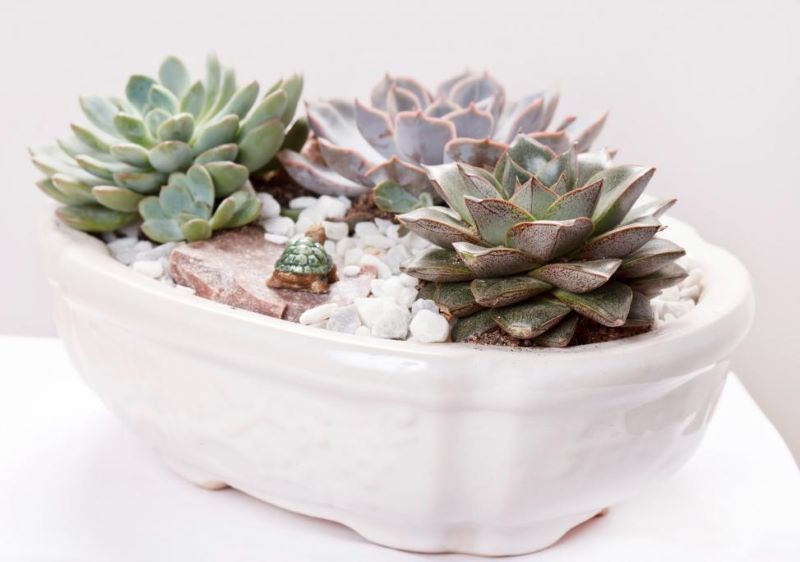 Indoor plants go a long way in reducing your stress levels, helping you feel more grounded as well as purifying your indoor air. By adding some that go tastefully with your decor, you can make your home look and feel more relaxing. When paired with some floral wallpaper, the vibrant green of your indoor plants can bring out the colors and another visual dimension to it.
Additionally, you don't need to get large indoor plants. If you're concerned about not having enough sunlight and water, you can easily opt for succulents or cacti. While they're not known for their air purifying qualities, they do add a nice visual appeal and make your decor look more appealing.
2. Wallpapers are a safe bet
Most people want to get their new homes or rental apartments repainted or colored according to their preferences. However, for people in rental apartments, this plan can be a bit difficult to execute since they need to get approval from their landlords and even then, comply with the colors they pick out. Additionally, for people in new homes, dealing with the hassle of getting the walls repainted can be tiring, particularly right after a shift.
However, if your heart is set on having an accent wall, one of the simplest alternatives is to make use of some vibrant, floral wallpaper. Since it isn't a permanent change like paint, most landlords are happy with the use of wallpaper. For new homeowners, this also saves them a lot of time since the application of wallpaper can be done within a day and it won't be negatively affected if they have kids or guests who touch it.
3. Get a wall mural online
So, let's assume that you don't have the budget for floral wallpaper or even paints? What's the alternative here? Get your hands on a wall mural online. These are not only more inexpensive than wallpaper but they guarantee that you can personalize your room, bathroom, kitchen, kid's room, or more with its help.
The best part is the amount of variety you get to enjoy when shopping for the perfect wall mural online. You need to make sure that you have a theme, color scheme, or design in mind. Otherwise, it can get a bit confusing trying to work out what mural you should pick and choose. Given their budget-friendly prices, you might be tempted to buy two or more.
4. Be creative in your color schemes
A very simple trick that you can apply is by making sure that you have a color scheme that is reflected in the room from the floral wallpaper to the fluffy carpets and the accessories of the room. Colour schemes can be easily chosen from the color wheel. Whether you're picking complementary colors, monochromatic colors, or even contrasting colors, paying attention to the color wheel can help you make better decisions.
Similarly, to apply a color scheme, you need to make sure that you're using something as a base. For example, the two or three wall murals online can be a great way to tie a color scheme or to act as visual points of color.
5. Hang up some art
It's always a good idea to hang up some art on the walls and most people have empty picture frames in their stores that they never used. However, the best part is that since art is subjective and always open for interpretation, you can hang up anything you find beautiful. Be a bit creative and think out of the box here. Even if you have old pieces of floral wallpaper left, you can neaten their edges, apply some varnish and decoupage them onto a board. Add a frame to that board and voila!
You have a beautiful piece of art that you can hang up on your walls. Keep in mind that in rental apartments, the use of nails isn't always allowed so make sure that you're getting permission from your landlord. Luckily, they already have pictures up and hanging so you can utilize these as best as you can.
With the help of these 5 tips, you can easily personalize your rental apartment or your new home. The best part is that they aren't expensive and are very budget-friendly so you can easily apply them with ease.