Home interior style often takes inspiration from different periods in time. And, one of the popular ways today's homeowners give their modern home a touch of history is by incorporating pieces that are associated with a particular style era into their interior decor.
For example, houndstooth is a pattern many usually associate with the Mod subculture, which peaked in the 1960s and extended to the early 1970s. It was often used for clothing, accessories, art pieces, and furniture. Therefore, these days, houndstooth fabric is a popular choice for interior decorating focused on giving rooms this sophisticated mod-retro feel.
If you are keen on giving your home the spunk of the sixties in London, here are seven smart applications of retro-inspired designs.
1. Layer textures
If you study sixties and seventies fashion, you will notice right away a profusion of different fabric textures. Twiggy, the icon of the mod era, was often dressed in a combination of seemingly incompatible fabrics such as corduroy and silk, crocheted and sequined cloth, and others.
The mod style is eclectic, so layering different textures is a fantastic way to achieve this retro feel for your home. One of the best ways of layering textures is by placing different upholstered furniture items in the same room. This can work effortlessly if you make sure to employ a single palette.
For instance, you can accessorize your furniture made of velvet upholstery fabric with pillows and throws in silk, fur, and even patchwork in colors from the same palette.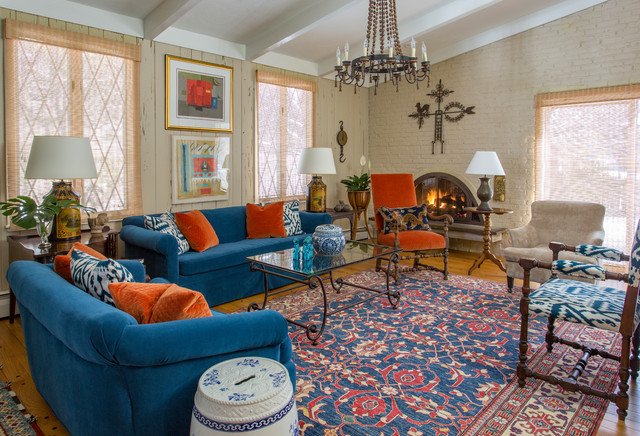 2. Use vintage lighting
Sunburst chandelier, Kaiser light sconces, and gilt metal table lamps are all solid choices if you want to bring retro glamor to the different rooms in your house.
Vintage lighting can gorgeously play off wall decor, and at the same time, improve indoor dimensions because of their unique shape. And, to make these even more "old world" in appearance, opt for warm Edison filament light bulbs.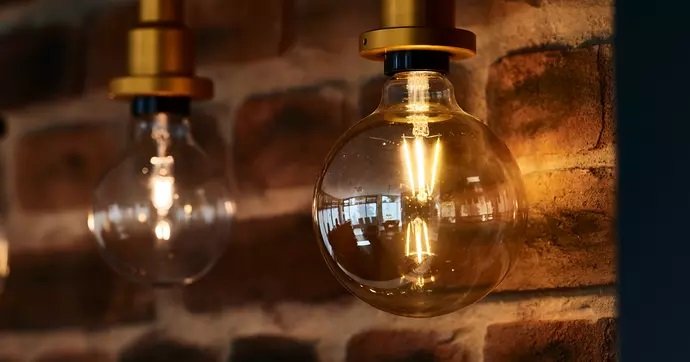 3. Use both drapes and shades for the windows
A retro window treatment is often a combination of curtains and blinds. Bamboo or wood shades and silk drapes in the dominant colors of your wall cover and furniture will provide rooms with a unifying dollop of color and texture.
If you wish to upgrade your window treatments further, especially for your grand room or the dining area, add some embellishments to your drapes such as strings of beads, ribbons, pompoms (which are very vintage accents), and fringes.
4. Install wallpaper in strategic locations for complementing colors
Your choice of wallpaper can echo the scenery from your windows. So, choose a pattern that is quite similar to the view beyond the room. For instance, why not opt for a vine, leaf, flower, and bird pattern to create a sense of continuity for the thriving plants adorning your balcony?
But aside from covering your walls with a particular wallpaper design, consider applying the same wallpaper to the furniture you have pushed to or mounted on the wall. Do this for open cabinets, shelves, and event the backrest of wood chairs.
This strategic matching technique is actually a mod styling trick where, as eclectic as the patterns used are, there must always be a unifying factor for all of them.
5. Adorn walls with iconic art from the same period
Andy Warhol pieces, as well as British pop paintings that feature famous personalities and the mod subculture, are perfect for retro-inspired homes. You can mount these on the wall or simply frame and rest these against the wall.
Such pieces are obvious giveaways of the vibe you want to create for the room and your style sensibility. What's more, such pieces of art are not just for ornament; they make excellent conversation starters as well. So, these pieces of art are best displayed in home offices, and all the rooms where you often entertain guests.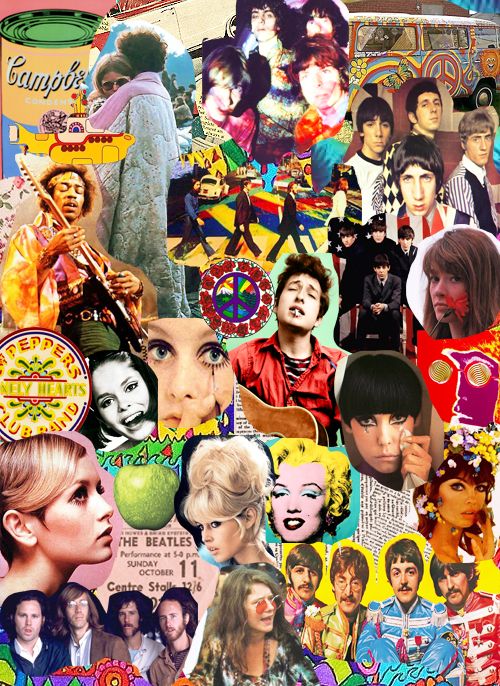 6. Decorate with a few kitschy items
Retro designs always come with a lot of unique details. Therefore, do the same for your home. An analog rotary phone, which is quite kitschy now, is an excellent decorative piece because it may still work. You can also display old license plates or signage, and even upcycled appliances such as old television sets, and suitcases.
All of these will bring a wave of nostalgia for parents and grandparents who were young people in the sixties and seventies.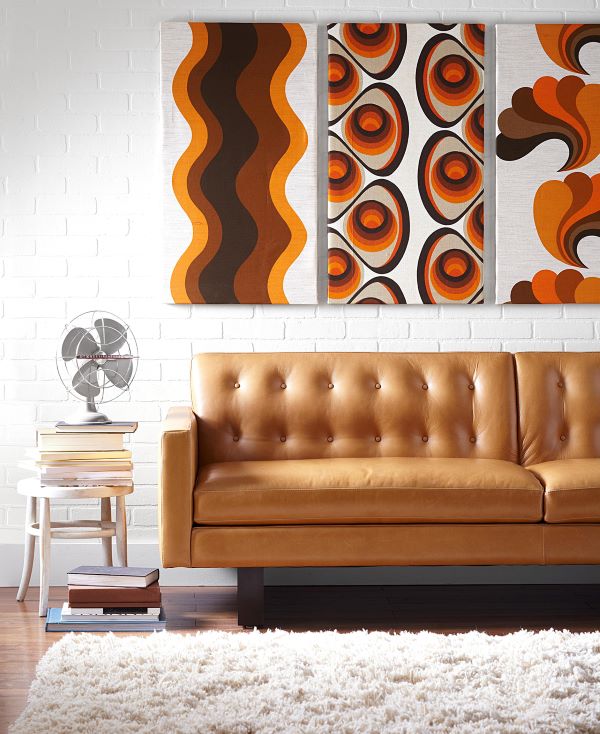 7. Put out colorful ceramic ware
Ceramics in pastel or vibrant hues tend to look quite retro, and they make affordable and useful decor for the house. Plates can serve as both wall and mantel decor, too.
Meanwhile, pitchers, teapots, and cups can serve as flower vases or even holders for kitchen utensils.
Interior decorating with a particular style period as a theme can be quite tricky. So, hopefully, if you are inclined to the popular mod style, the ideas shared here can make your home makeover an easy and joyful project to accomplish.