If the curtain is not a part of your interior design scheme then that scheme is imperfect and incomplete. There is a rich range of ready-made curtains available in the market and online stores. It is not difficult to find a curtain in your favorite color. There is an impressive range of styles, designs and textures. A curtain is not just a piece of cloth blocking sunlight coming from the window; it is a beautiful décor that gives a finishing touch to the interior design. There are different types of curtains that suit every room in every home.
There are ready-made curtains for standard windows. Colorful curtains featuring lovely designs are perfect to adorn your kid's bedroom. Voiles curtains allow soft light but provide complete privacy. These are lightweight and elegant curtains. Similarly, there are eyelet curtains, tab-top curtains, pinch pleat curtains and pencil pleat curtains. You do not need experienced hands to hang any type of the curtains. Apart from this, if your budget allows, you can beautify any room of your house with custom-made curtains. These curtains are accessorized using rods or pelmets. Count on professionals for hanging custom-made curtains.
Choosing Curtain Material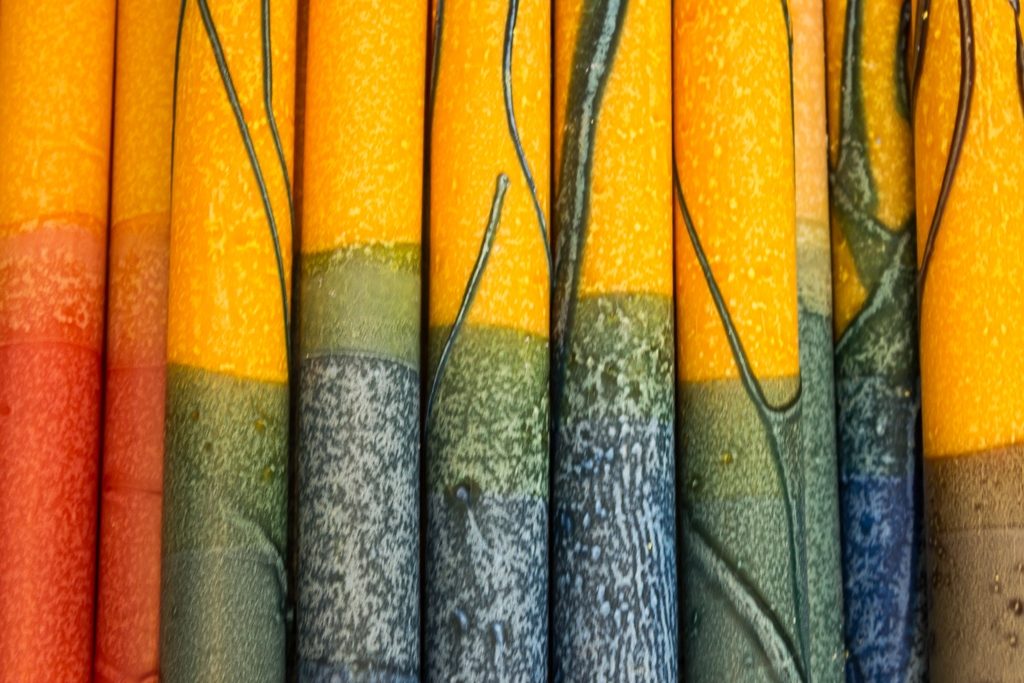 Durability, texture, maintenance and ease of cleaning of curtains greatly depend on the fabric. Following are the common fabrics for curtains:
Cotton
Pure cotton or blends of cotton, both are ideal for making modern and traditional curtains. Curtains made from this material drape well. These curtains look great on the windows of the dining room. Tightly woven cotton curtains are perfect for blocking sunlight in the bedroom. Sheer cotton curtains allow light and also make the room airy.
Polyester
It is an affordable, sturdy and incredibly durable material for curtains. A polyester curtain is easy to clean. This material shows resistant to shrinking, stretching and wrinkling. These curtains are ideal for decorating bedroom and living room. However, never hang polyester curtains in the kitchen as polyester is flammable.
Silk
This heavy material drapes very well. A silk curtain makes your bedroom more romantic. Silk curtain is also perfect for a formal dining room. However, the laundering of a silk curtain is time-consuming as silk is dry clean only. And, silk is also easily damaged due to sunlight. Therefore, do not hang silk curtains in rooms receiving a lot of sunlight. However, faux silk is more durable and also easy to clean and dry.
Velvet
This heavy fabric gives polished looks to a curtain. Make it your best choice for formal dining rooms, living rooms and master bedrooms. A velvet curtain drapes well. This is a thick material that blocks light and sounds. Hang velvet curtain in your room if you want extra privacy.
Linen
Linen curtain gives tailored look. A linen curtain is ideal for making your bedroom airier. Linen curtains look great in the contemporary living room and casual dining room. Linen drapes well. However, this sheer fabric allows natural light. These curtains are dry clean only. However, hang your linen curtains immediately as linen is prone to wrinkling.
Lace
Being sheer fabric, a lace curtain offers airy feel. This curtain allows natural light. A lace curtain gives a romantic touch to your bedroom. These curtains are available in neutral shades which perfectly coordinate with the rest of the room.
Choosing Rod
Wood or Metal
It is your personal choice. Both are available in a wide range of styles and shapes. However, metal rods are available in more colors. And, its finish is also different from the wooden rod. Black nickel, copper and brass stainless steel are the metals used for making curtain rods. Wooden curtain rods are available in two styles. Natural classical rods play a part in enhancing the looks of the curtain. Some wooden rods are finished with different colors. Wooden curtain rods are made from oak, pine, mahogany or beech. If you are a fan of vintage looks then opt for wooden curtain rods. Metal curtains are modern and shiny. Metal rods are more durable, lightweight and sturdy as well. However, it is a metal. It becomes prone to rust with time.
Tracks
Plastic or Metal
Curtain tracks are either made from metal or plastic. However, the selection depends on your budget and the weight of the curtain. Tracks made from metals like aluminum cost more than plastic tracks. However, plastic tracks cannot hold more weight. Therefore, choose metal tracks for heavier curtains. Plastic tracks are for lightweight and small curtains. Do not choose a plastic track for long curtains that opened and closed frequently. The plastic track cannot survive due to the repeated use. Aluminum tracks are more durable.
Pelmet
Be it a metal or wooden rod, if it is not a designer one, it will not look cool on the top of the window. Window dressing is incomplete without an eye-catching bracket or pelmet. An unsightly or even an ordinary looking pelmet will spoil the looks of a deftly stitched beautiful curtain. Therefore, be creative and buy a designer pelmet that covers the ordinary looking curtain rod. Earlier a pelmet was not considered as a part of the curtain. However, now days, window dressing is considered incomplete if a beautiful pelmet is not there on the window.
Valance
A decorative valance is a perfect addition to the window dressing that makes the window more adorable. Therefore, do not hesitate and spend a little extra amount of money. A valance coordinating with the curtain enhances the looks and feel of the window. It can also be used to cover the rods. Just like a curtain, valances are also available in a variety of colors and designs.
As mentioned in the beginning of the article, no interior design is complete without hanging stylish and beautiful curtains on windows. However, coordinate the curtains with the color of the wall. No one will admire the interior design when curtains are looking odd in the room. If windows in your house are of standard size then you can buy curtains without taking measurements. When windows are not of the standard size or you want to hang a customized curtain, take precise measurements. You can also take professional assistance for taking these measurements.