Home decor is an integral part of any space, as it can drastically affect the overall look and feel of the area. Finding items that offer stylish aesthetics and practical functionality can also be incredibly difficult.
Fortunately, a range of options available can help improve your space's look, feel, and functionality. The best design firms specialize in creating pieces that can do several things all in one.
What Should You Look for?
Decorating your home can be exciting, but it's important to know what features to look out for to ensure maximum style and functionality. When searching for home decor items, there are a few key elements to remember.
Consider the Size and Scale of the Room
Before you start shopping for decor pieces, make sure to take into account the size and scale of the room. It's important to ensure that the items you choose will fit in your home's space and style.
The room's overall size will determine the scale of the items you choose. An ample, open space will benefit from larger pieces, while smaller rooms may look better with smaller decorative elements.
Select Colors and Patterns That Will Stand the Test of Time 
When looking for items to decorate your home, selecting colors and patterns that will stay in style for years to come is important. Choosing timeless pieces that won't easily become dated can help ensure your home remains stylish for years to come. 
Consider classic colors like beige, black, and white, as well as subtle patterns like stripes and polka dots. Avoid bold and flashy prints or colors that could quickly become outdated.
Look for Functional Items as Well as Stylish 
Home decor items that provide function and style can be a great convenience and practical addition to any home. Design firms have created multi-purpose items that can be used in several ways, making them especially useful.
Having items with a double purpose can make any space appear more organized while also providing an attractive look.
Consider the Value of the Decor Piece
When shopping for home decor, take the time to consider the value of each piece. Think about how it will look in the space and how it will fit with your existing decor. Ask yourself if this item is worth the price and if it will add the desired effect to your home.
Consider your budget before you begin shopping to know how much you can spend and how many items you can buy.
Decorative Items with Value and Style
There are several items available that offer value and style, allowing you to add both aesthetics and practicality to any space. The following list contains a few useful decor pieces that can provide a great deal for homeowners.
Best Home Decor Items to Choose From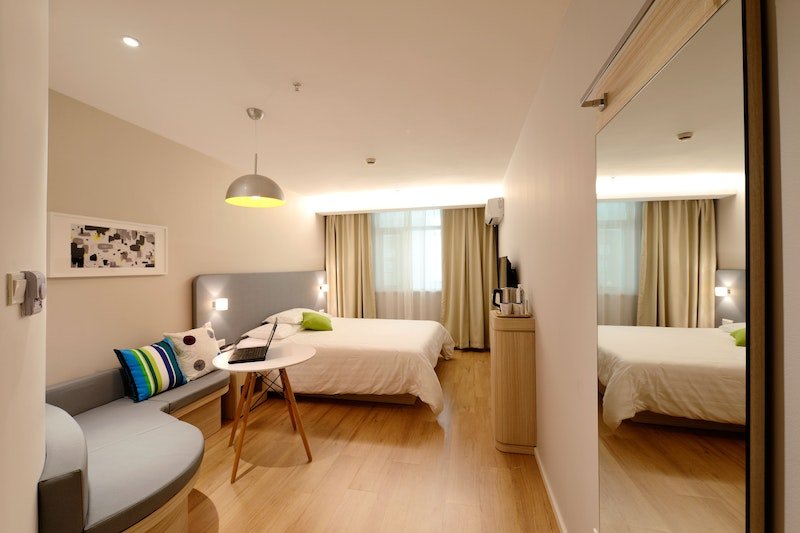 Whether you're searching for a decorative piece to fit a unique theme in your space, something that improves the functionality of a room, or just trying to find something new to suit your aesthetic needs, these items will ensure you have items that meet all of your needs.
These are just a few items that can help decorate any home with style and functionality. Whether you need something for your kitchen or living room, products are available for every space.
1. Furniture Pieces
A. Sofa
From cozy and inviting sofas to fashionable and modern designs, there's something to suit every style. Choose various materials and colors to find the perfect piece to fit your home.
B. Chair
Whether you prefer rocking chairs, recliners, or moveable chairs that can be used in multiple spots, products are available for every decorating need.
C. Table
With different shapes and sizes available to match your decorating needs, products are available no matter what style you're looking for. This can help you create the perfect centerpiece for a unique table setting or provide additional seating within any room.
The following are some table options to choose from:
Coffee table
Dining table
Side table
Sofa table
Whatever size or shape you're looking for, a variety of tables are available to suit every design need.
D. Bed
A must-have furniture piece for comfortable sleeping, beds come in various sizes and styles to fit any bedroom. Find the perfect bed for your space and enjoy restful nights of sleep.
E. Dresser
Whether you're looking for a small dresser for a bedroom or a larger one for a shared space, you'll find a variety of sizes and styles to suit your needs.
When choosing furniture pieces, it's important to balance functionality across appearance and price. Many of the items listed above can be used in multiple ways, making them a valuable addition to any home.
2. Lighting Fixtures
A. Pendant Lights
Pendant lights are the perfect way to create a certain atmosphere in any room. With a vast selection of materials available, including glass, metal, and wood, you can personalize your lighting to match your décor perfectly.
B. Table Lamps
Whether you're looking for task lighting or a subtle glow, there's a table lamp. With options in materials ranging from wood to metal and various styles available, you're sure to find the perfect light to fit your home.
C. Floor Lamps
Floor lamps are ideal for any room to add style and functionality. Not only do they help you save space, but you'll also have plenty of material and style options to choose from. With these sleek and decorative designs, you'll be sure to make a statement with your choice.
D. Ceiling Light
Your home will benefit greatly from ceiling lights, which provide both task and ambient lighting. With material options such as glass and metal, you can choose the perfect fixture to suit your style.
E. Wall Sconce
When it comes to lighting fixtures, wall sconces are a great way to set the mood in any space. Various materials, including glass and metal, are available to help create the perfect atmosphere.
When purchasing items to decorate your home, choose lighting fixtures that will fit the theme of your space. It's important to select items that will create a mood or atmosphere in the room while providing practical lighting.
3. Textile Accessories
A. Rugs
Do you want your home to be more comfortable and stylish? Consider investing in a rug! Choose from a variety of materials, including wool, jute, and synthetic options, to find the perfect fit for your space.
B. Throw Pillows
Throw pillows are the perfect way to add comfort and style to any room. With countless materials, styles, and pattern options, you can find the perfect one to fit your taste.
C. Curtains
Whether you're looking for sheer curtains or a more decorative style, curtains can add both warmth and storage to your home. Choose from a variety of colors and fabrics to find the perfect fit for your space. There are many options for styles, including roman shades, grommet, and sheer.
D. Blankets
With the versatility to transform any space from cozy to chic, blankets are a simple way to update your home decor. With a range of textures, colors, and sizes available, you can add a bold statement or look for delicate accents.
When searching for home decor items, it's essential to choose textiles that will boost the comfort and style of your home. Your choice of materials will ensure that your space is inviting and appealing.
4. Wall Decor
A. Artwork
Artwork is the perfect addition to any space to help you add elegance and character. You can choose from a variety of personal and statement pieces that come in several materials, such as painting, print, and photography. Let your walls tell your story and express the style that you want your space to exude.
B. Mirrors
Mirrors accentuate any room by creating an illusion of space and light.
Many options are available to help you select the perfect mirror for your style. Choose from rectangle, square, and round shapes and different materials, including glass, metal, and wood.
C. Shelving
Whether you're looking to create an organized appearance or prefer a little sleeker, numerous options are available to suit your needs. Select a shelf with the right depth and style to perfectly match your decorating style.
Wall decor is a great way to add a personal touch to any space, allowing you to create a unique and special look. The items listed above are just some of the many products available that can help bring personality and style to your home.
5. Accessories
A. Decorative Vases
You can add a touch of personal style to any room with decorative vases available in different styles, colors, and materials, such as ceramic, glass, or wood.
B. Pictures and Frames
When it comes to accessories, pictures and frames are a great way to add a personal and stylistic touch to any room. With a range of material options, including wood, metal, and glass, you're sure to find something to fit your taste and your space.
C. Candles and Lamps
Candles and lamps are a great way to add a touch of personality and style to any home. Not only do they provide a warm and inviting ambiance, but they can also help you to relax and create a wonderfully soothing atmosphere. There are many styles available to create the perfect look. You can choose from candles of different shapes, colors, and textures or pick an ideal lamp to complement your décor.
D. Pillows and Cushions
Whether you are looking for a bold statement cushion or a subtle accent piece, pillows and cushions are a great way to add style to any room. With many different types available, you can select a material ranging from velvet to leather with a design that best complements your space.
E. Bookends
Keep your favorite books and magazines organized and on display by choosing a bookend to add an extra dash of style to your home. With a range of wood, acrylic, and glass designs, you can find a style to suit your taste.
The right accessories can add a personal touch to any space, allowing you to add thematic pieces to complement your décor.
Takeaway
In order to maximize your home décor space and beautify your interior environment, many products are available to help you do both. Home decorating items are not to be limited to any particular style. They are meant to be a personalized, customized style of your own.
Keep in mind that home décor items have the power to transform your space, making it a more relaxed and enjoyable place to be. So, take inspiration from the ideas above, and let your creative juices flow!